The Union for the Rights of the Disabled demonstrates in Erbil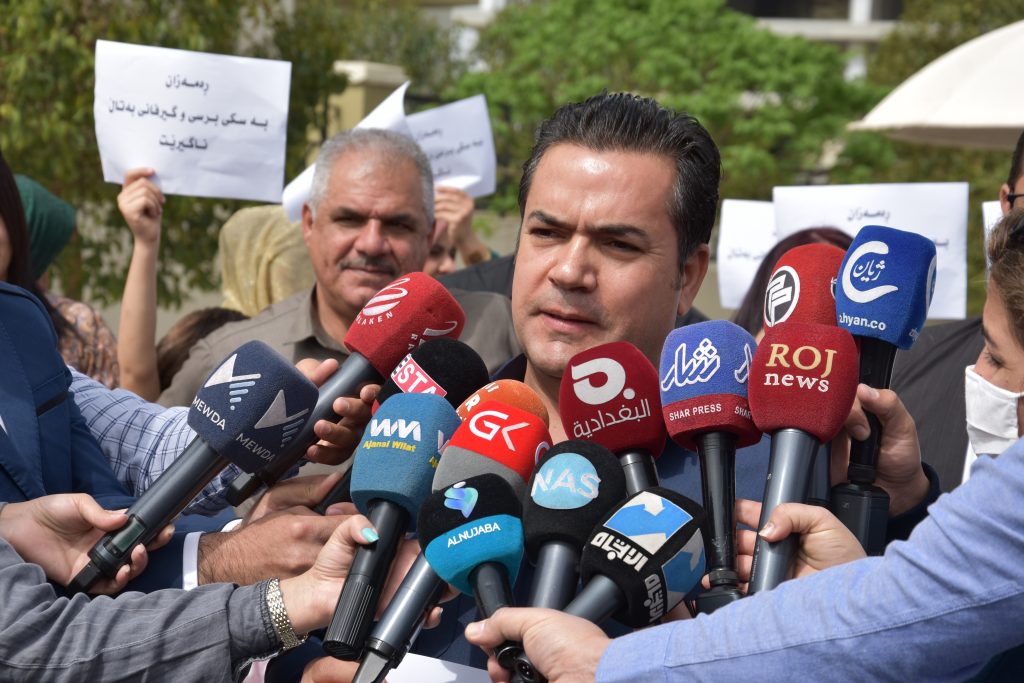 2021-04-13T07:56:34.000000Z
Shafaq News / Dozens of people with disabilities organized on Tuesday a protest in front of the Kurdistan Regional Council of Ministers building, calling to improve their financial and living conditions.
The official, the Union for the Rights of the Disabled in the Kurdistan region, Saman Hussein, said in a statement he made to reporters, that there are hundreds of families from this segment who are demanding the provision of sustenance, adding, "Officials in the government, our letter is directed to you, we are your children, so pull us out of this reality. We lost our organs and became disabled for the sake of Kurdistan."
"We will demonstrate front of the Council of Ministers until our demands are met.