President Barzani meets Romanian Senate delegation to enhance relations and investment opportunities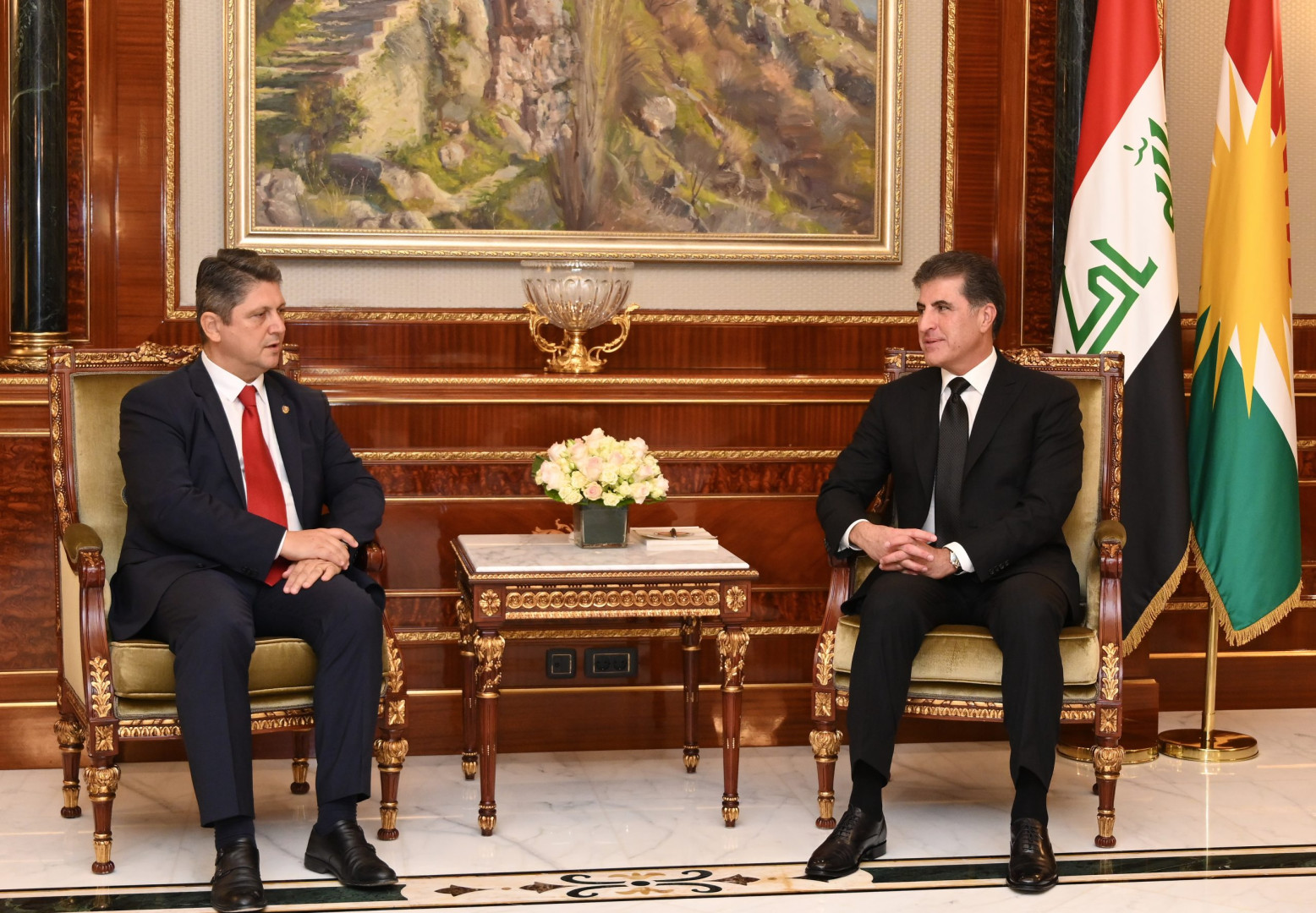 2023-09-28T09:47:41+00:00
Shafaq News / On Thursday, the President of the Kurdistan Region (KRI), Nechirvan Barzani, received a delegation from the Romanian Senate led by Senator Titus Corlățean, the Chairman of the Foreign Policy Committee of the Romanian Senate.
The delegation also included several members of the Senate, the Romanian Ambassador to Iraq, diplomats, and the official from the Romanian Consulate in Erbil.
According to a statement from the Kurdistan Regional Government (KRG), during the meeting, both sides emphasized the strengthening of Romania's relations with Iraq and KRI, particularly in the economic and educational sectors. They also discussed the relations between Erbil and Baghdad and dialogues aimed at resolving issues between them.
The statement further mentioned that President Barzani highly praised Romania's presence and role in the Global Coalition against ISIS.
He expressed gratitude to Romania for providing scholarships and educational opportunities to students from KRI and Iraq for several years.
On their part, the visiting delegation expressed their country's readiness and desire to invest and mobilize capital in KRI. In this context, they exchanged views and perspectives with President Barzani regarding the intentions of the private sector and various Romanian companies to operate in Iraq and KRI.
The meeting also addressed regional developments and a range of issues of mutual interest, as stated in the press release.