President Barzani meets France, Germany's ambassadors to Iraq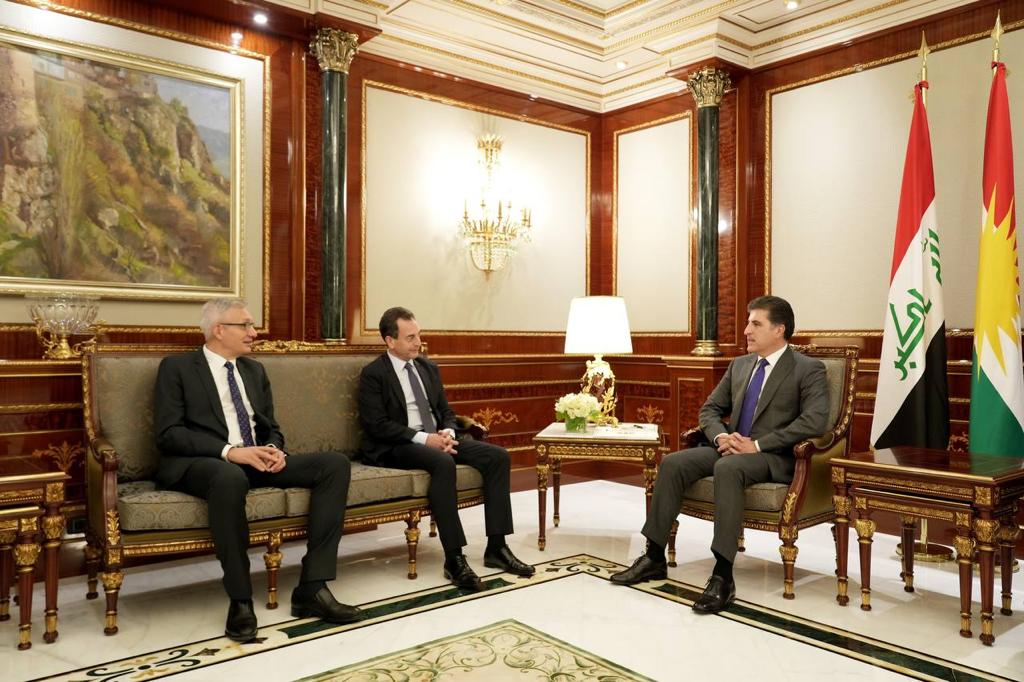 2023-01-22T15:20:16.000000Z
Shafaq News/ President Nechirvan Barzani on Sunday reiterated the Kurdistan region's commitment to upholding the Iraqi federal government's endeavors to implement its program.
President Barzani's remarks came during a meeting with Ambassador Eric Chevallier of France and Ambassador Martin Jaeger of Germany and their accompanying delegations in Erbil earlier today.
According to a readout issued by his bureau, President Barzani discussed with his guests the bilateral ties of the Kurdistan region with France and Germany, the situation in Iraq, the program of Iraq's new government, the Baghdad-Erbil ties, and issues relevant to the energy sector.
Barzani and the two ambassadors attached importance to aiding al-Sudani's cabinet in implementing its government program and uniting the political parties in the Kurdistan region, the readout said.
The two diplomats briefed the president about the establishment of a joint Franch-German cultural institute in Erbil, laying emphasis on their country's willingness to bolster the cultural ties with the Kurdistan region.
President Barzani commended the establishment of this institute, expressing gratitude for the support France and Germany have provided to the Kurdistan region in the political, military, economic, and humanitarian domains.
The meeting, according to the readout, touched upon Erbil's ties with neighboring countries, the latest updates on the regional arena, and a spectrum of issues of mutual interest.