President Barzani hopes the PUK Conference yields positive outcome to Iraq, Kurdistan's politics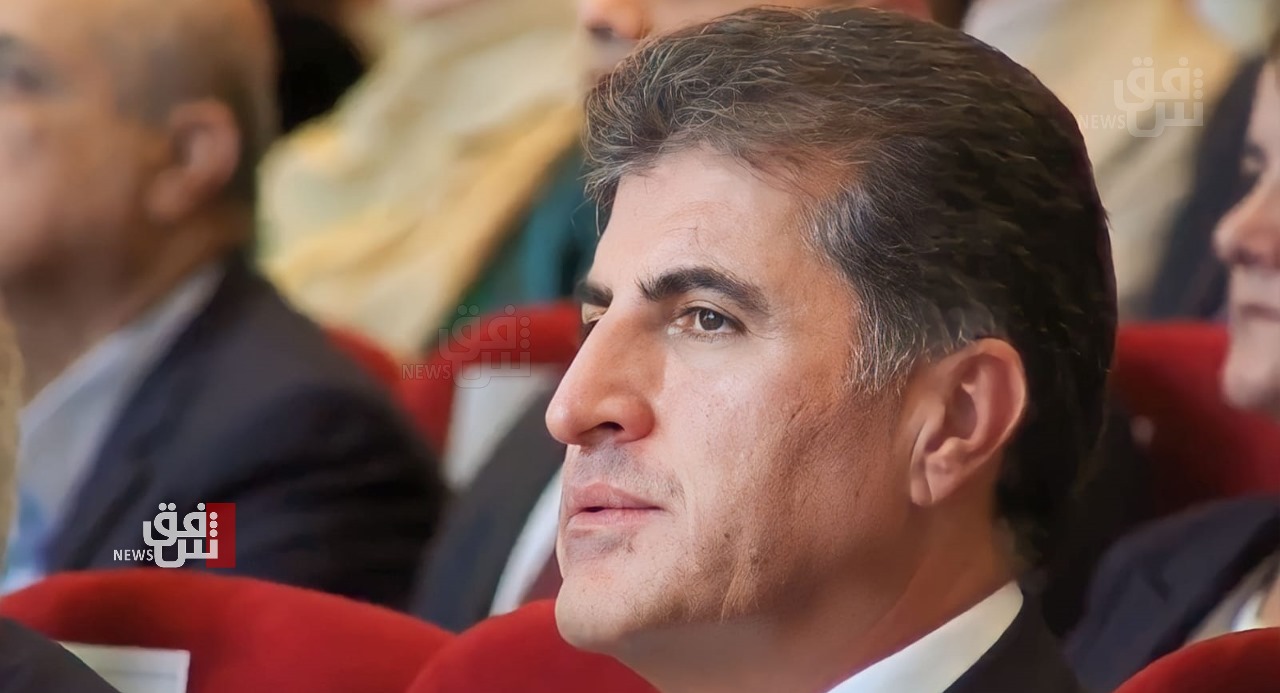 2023-09-27T10:26:13+00:00
Shafaq News/ The President of the Kurdistan region, Nechirvan Barzani, on Wednesday hoped that the fifth conference of the Patriotic Union of Kurdistan (PUK) would exert a favorable impact on the broader political milieu of Iraq, including the Kurdistan region itself.
The president's remarks came during a a speech he delivered before the attendees of the PUK's fifth conference in Sulaymaniyah earlier today.
Expressing pleasure to partake in the conference's proceedings, the president congratulated the members and supporters of the PUK on this occasion, wishing the conference success in achieving its objectives.
The president underscored his aspirations for the conference to yield positive and tangible outcomes for the political circumstances in both the Kurdistan region and Iraq as a whole.
He evoked the memory of the late Jalal Talabani, the founder of the PUK and former president of Iraq, emphasizing the party's ongoing commitment to the same spirit, thought, guidance, awareness, and cohesion espoused by Talabani in addressing challenges and protecting the public interest.
In his address, Barzani highlighted the significant and principal role the PUK plays in the Kurdish liberation movement. He confirmed that in the era of freedom, along with the Kurdistan Democratic Party (KDP), the PUK has been a fundamental force in shaping the experiences and achievements of the Kurdistan region.
In cooperation with the Kurdistan Front and other political forces, a new Kurdish history has been written," he said.
President Barzani reiterated the current pivotal role of the PUK in the political process in the Kurdistan Region and Iraq, noting that this position places a large national responsibility upon them.
"Alongside other political entities within the region, the duty of upholding the unity and rights of the Kurdish people lies heavily upon our shoulders," he concluded.