Peshmerga: no ISIS activities in our control areas, but still represents a threat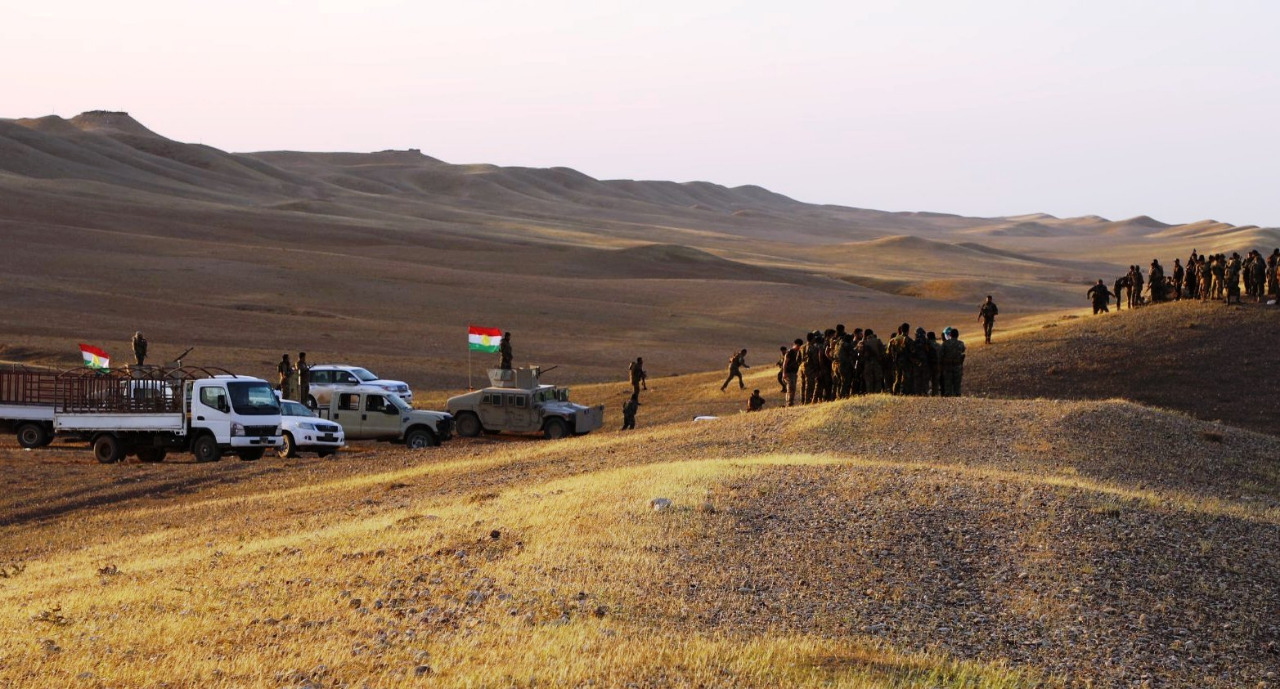 2023-01-14T13:04:11+00:00
Shafaq News/ The Peshmerga forces confirmed, on Saturday, that the Kurdish troops control all the sectors after 2021 operations against ISIS.
The commander of the 2nd axis (Qara Tappah – Hamrin,) Maj. Gen. Mardan Jawshin told Shafaq News agency, "we did not record any attacks by ISIS in the Peshmerga sectors since 2021, when we destroyed the terrorist organization's arsenal, hideouts, and strongholds in cooperation with the Iraqi army," stressing that"ISIS disappeared by 95%."
Still, the Kurdish commander pointed out that ISIS still represents a "danger" due to "foreign interference."
"Some countries consider the terrorist organization a tool in their hands." He said.
In December 2021, Iraqi forces and Kurdish Peshmerga fighters launched operations from Kurdistan to the outskirts of Diyala, Kirkuk, and Saladin against ISIS. As a result, all the terrorists' hideouts and strongholds were destroyed