Peshmerga and US delegation discuss the Kurdish military forces' 2023 budget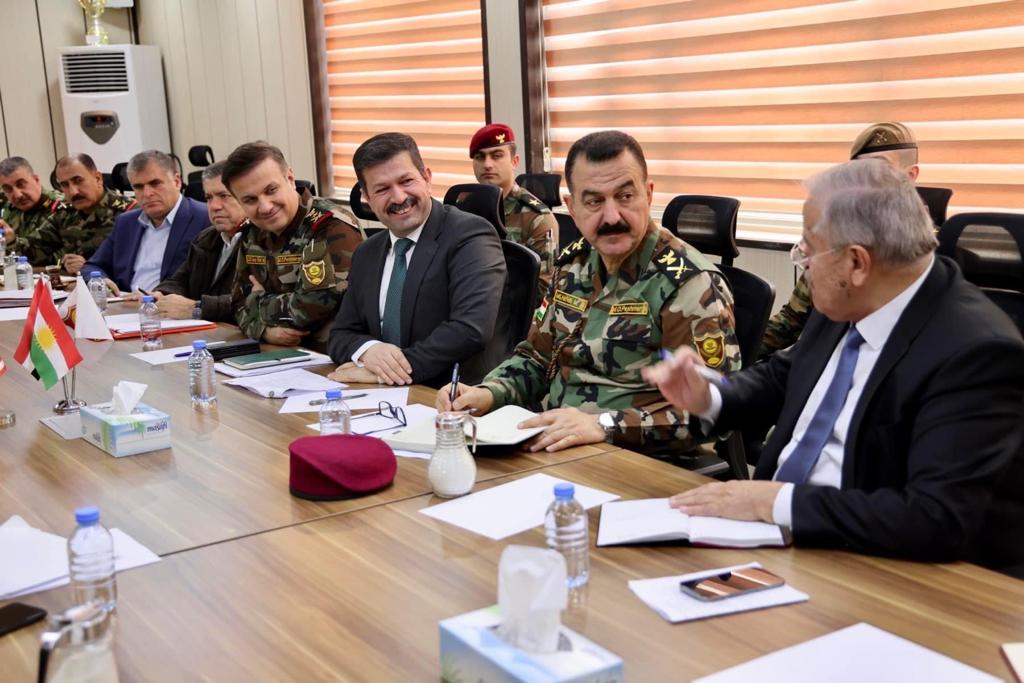 2023-01-31T18:12:47.000000Z
Shafaq News/ On Tuesday, the Chief of Staff of the Peshmerga forces, Lt. Gen. Issa Uzair, received an American delegation headed by the senior of the security support team at the US Consulate in Erbil, Colonel Sanborn.
According to a statement by the Peshmerga Ministry, both sides discussed the 2023 budget for the Peshmerga forces, the memorandum of understanding between the Peshmerga forces and the US Department of Defense, and activating the work of the 1st and 2nd brigades of the Peshmerga forces.
Lt. Gen. Issa Uzair stressed "the need to manage the financial dues of the Peshmerga forces."
The Kurdish Chief of Staff explained that "the current stage required teamwork for the future of Peshmerga."
He also expressed satisfaction with the cooperation with the Global Coalition forces.