PM Barzani: to unite to overcome the crises afflicting the region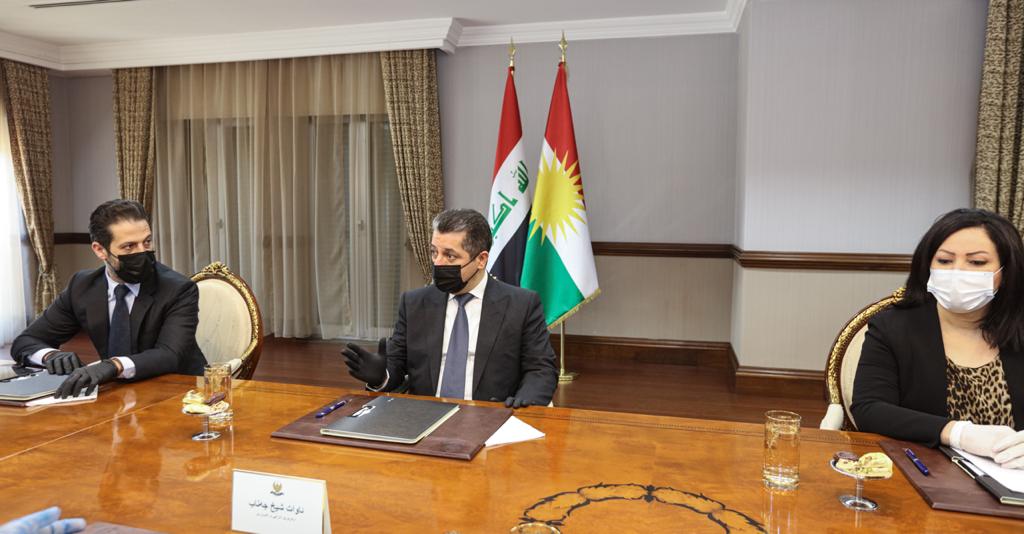 2020-08-15T16:45:32.000000Z
Shafaq News / The Prime Minister of Kurdistan, Masrour Barzani, called on Saturday, the political parties in the region to unite to overcome the crises afflicting the region.
This came in a congratulatory message sent by Barzani on the occasion of the 74th anniversary of the establishment of the Kurdistan Democratic Party and the birth of the Kurdish leader, Masoud Barzani.
Masrour Barzani said in the message that "during the long history of resisting injustice and persecution and protecting the national identity of our people, the Democratic Party was able to become a symbol for defending the rights of the people of Kurdistan."
He added that the Kurdish leader Masoud Barzani, "as a national leader, whether on the battle fronts against enemies and terrorists, or at the diplomatic level, has strengthened the culture of tolerance."
He emphasized, "We must unite our efforts to overcome all differences and solve the region's problems through dialogue and peaceful means."
"On this occasion, I congratulate the families of the martyrs, and I hope that all the goals of our people, led by Masoud Barzani, will be achieved."