Masoud Barzani: approving the budget law will enhance coexistence in Iraq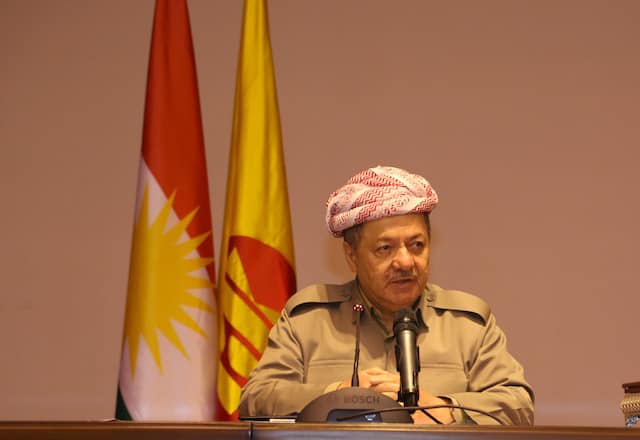 2021-04-01T08:05:27.000000Z
Shafaq News / The Kurdish leader, President of the Kurdistan Democratic Party, Masoud Barzani, congratulated the Kurdish and Iraqi political parties on the 2021 federal budget law approval.
Barzani thanked the Kurdistan region's negotiating delegation, the Parliamentary blocs in the Iraqi Parliament, especially the Kurdish ones, that were able to reach results that guarantee the Kurdistan Region's dues and rights in the federal budget law.
Moreover, Barzani said that approving the budget law is a positive step, hoping that it will be the beginning of enhancing the dialogue, peaceful coexistence and re-establishing the foundations of true partnership between all Iraqi components.