Masoud Barzani: September Revolution was to defend the legitimate rights of our people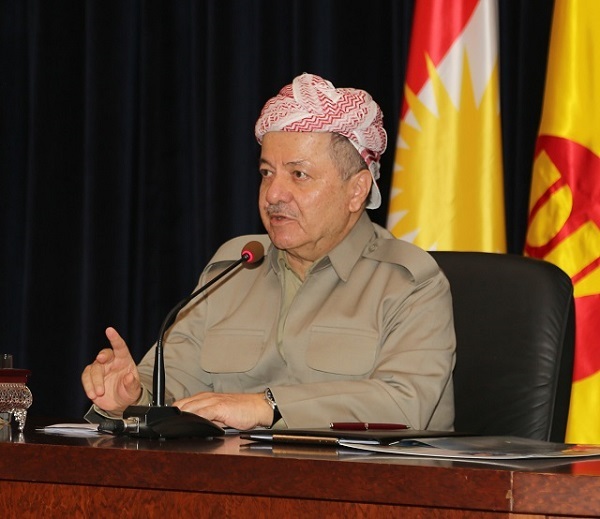 2020-09-11T08:06:21+00:00
Shafaq News / the Kurdish leader, Masoud Barzani issued a message marking the 59th anniversary of the outbreak of the September revolution.
Barzani said on this occasion, "59 years ago, the largest armed political and social revolution broke out in Iraqi Kurdistan in order to defend the legitimate rights of our people," noting that the September revolution was "a comprehensive revolution for all groups and social components from different religious backgrounds, and all the gains made in Kurdistan are the outcome of that revolution."
Barzani added, "The September revolution was a school for preparing Kurdish revolutionaries and militants. It restored that will and self-confidence to the people of Kurdistan and proved to the enemies that they cannot, through marginalization, the use of force and the practice of injustice, push the people of Kurdistan towards giving up their legitimate rights."
He emphasized, "On this blessed occasion, we recall the values ​​and principles established by the great revolution, and we affirm that they will remain essentially in the path of our people's struggle. We also highly appreciate the efforts of all the revolutionaries and the Peshmerga, women and men, and all those who played positive roles in this revolution."
Barzani saluted the "thousands of martyrs of the September revolution and all the martyrs of the Freedom."
It's noteworthy that The September Revolution of 1961 was launched under the leadership of the Kurdish leader Mulla Mustafa Barzani, and it is considered one of the largest revolutions in the history of the Kurdish struggle against the Iraqi regimes that suppressed their rights, and raised the slogan, "Democracy for Iraq .. and Autonomy for Kurdistan."