Kurdistan's president receives a letter from the US defense secretary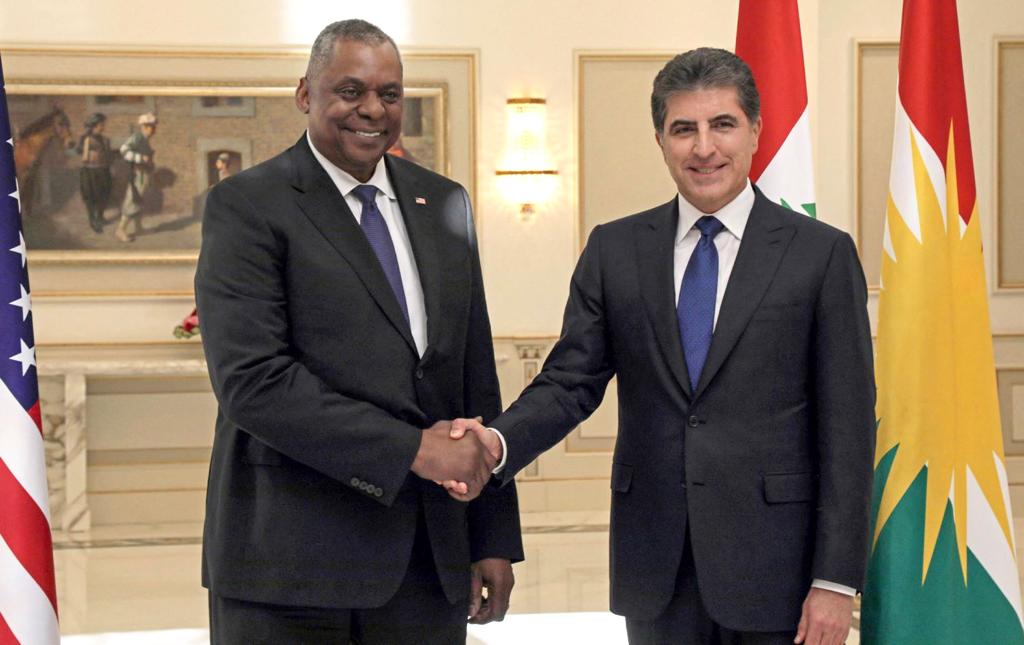 2023-03-23T11:18:32.000000Z
Shafaq News/ The President of Iraq's Kurdistan region, Nechirvan Barzani, has received a letter from the US Defense Secretary, Lloyd Austin, expressing gratitude for the warm welcome he received during his recent visit to Erbil.
In the letter, Austin reaffirmed the strength and importance of the partnership between the United States and the Kurdistan region of Iraq. He also emphasized the need for continued cooperation between the two sides, in coordination with Baghdad, to ensure a safe, stable, and sovereign Iraq.
Austin praised President Barzani for his role in managing the process of organizing and reforming the ministry of Peshmerga affairs based on the joint memorandum of understanding between the Pentagon and the ministry of Peshmerga affairs in the Kurdistan Regional Government.
The United States has been a key ally of Iraq's Kurdistan region in the fight against ISIS, and the partnership between the two sides is seen as vital in maintaining stability and security in the region.