Kurdistan's president, US top advisor reiterate commitment to supporting al-Sudani's cabinet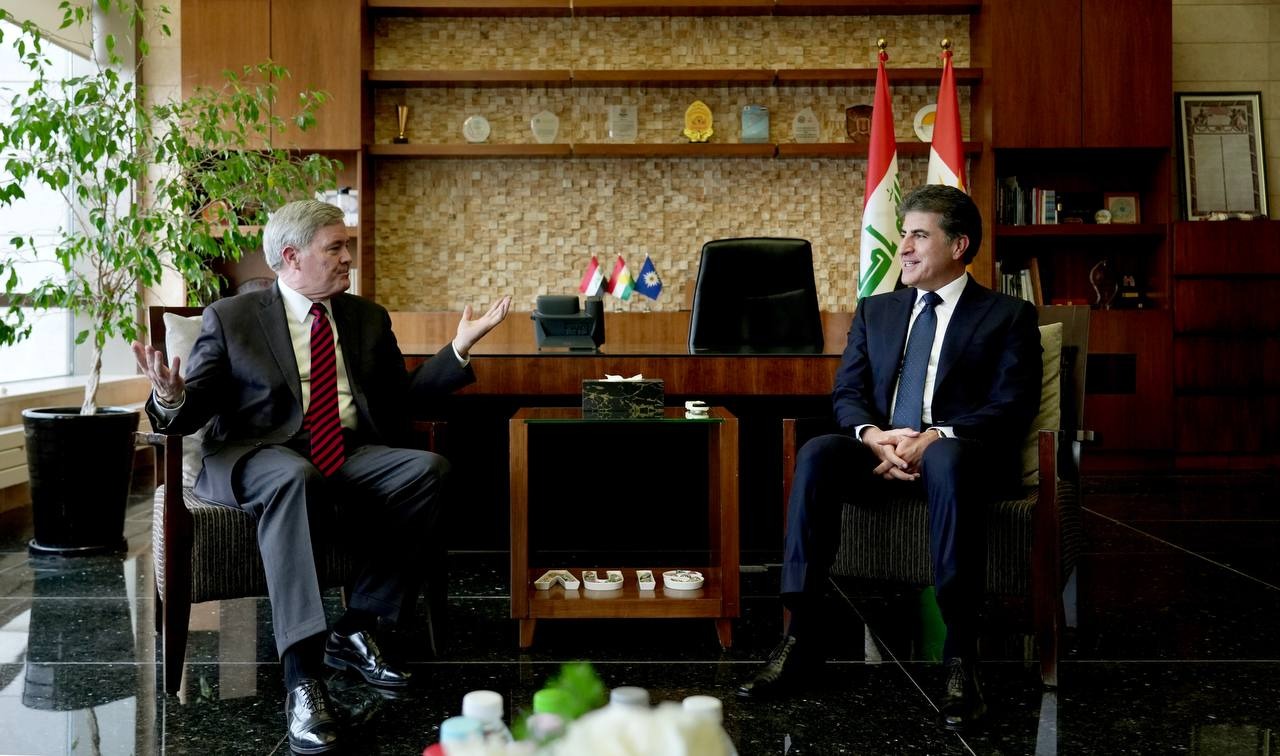 2023-03-15T15:35:45+00:00
Shafaq News/ The President of the Kurdistan Region, Nechirvan Barzani, held a meeting with a high-level American delegation led by Terry Wolff, the Assistant to the U.S. President and Director for Middle East and North Africa Affairs at the National Security Council, on Wednesday.
The meeting, according to a readout issued by the region's presidency, touched on a range of issues, including the political and economic situations in Iraq and the Kurdistan Region, relations between Erbil and Baghdad, and matters of mutual concern for both sides.
The US delegation laid emphasis on political unity among the Kurdish parties, particularly the Kurdistan Democratic Party (KDP) and the Patriotic Union of Kurdistan (PUK), to overcome the current challenges facing Iraq and the Kurdistan Region.
President Barzani and Wolff agreed that resolving all outstanding issues between Erbil and Baghdad would contribute to achieving political and economic stability in Iraq and the Kurdistan region.
The meeting attached importance to supporting the prime minister of Iraq, Mohammed Shia al-Sudani, and his government's agenda