Kurdistan's Prime Minister expresses support to all forms of press freedom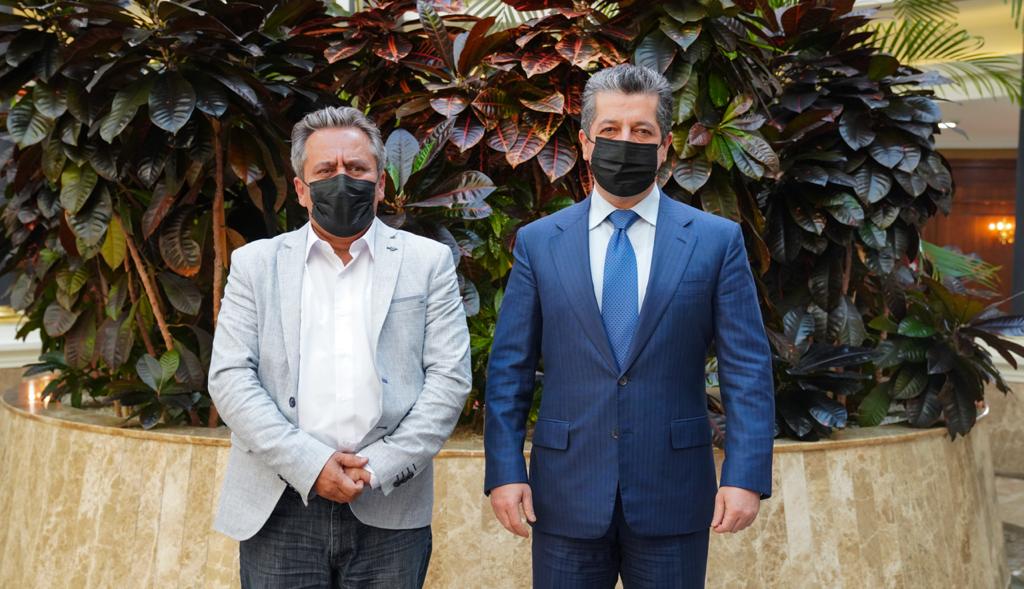 2021-04-13T14:58:51.000000Z
Shafaq News / Kurdistan's Prime Minister, Masrour Barzani received on Tuesday the director of Metro Center, Rahman Gharib.
According to a statement by the Regional Government, Barzani demanded from the Kurdish journalists "to be collaborators and assistants to the Government to implement its program in reforming and confronting corruption."
Barzani also expressed support to all forms of press freedom.
For his part, Gharib expressed his thanks for Prime Minister's support and desire to advance freedom of journalism and obtaining information, which are an "important condition of democracy in Kurdistan."
Metro Center has been established in 2009, by a group of journalists and human rights advocates, aiming at monitoring free press situation in Kurdistan Region of Iraq.
Earlier this year, the Metro Center revealed an increasing in violence against journalists and media workers in Kurdistan in 2020.
The center' annual report on press and media freedom in Kurdistan recorded 385 cases of violations against journalists.
Among these cases, 163 of banning press coverage, 74 of arresting without a warrant, 40 of threating and insulting, 42 of seizing press equipment, and 4 of closing press institutions.
The center indicated that failing to implement laws that protect journalists has led to the increasing in violations against them, in addition to the economic crisis, the Corona virus pandemic, and the problems among political forces.