Kurdistan president, UK Ambassador deliberate on political, economic developments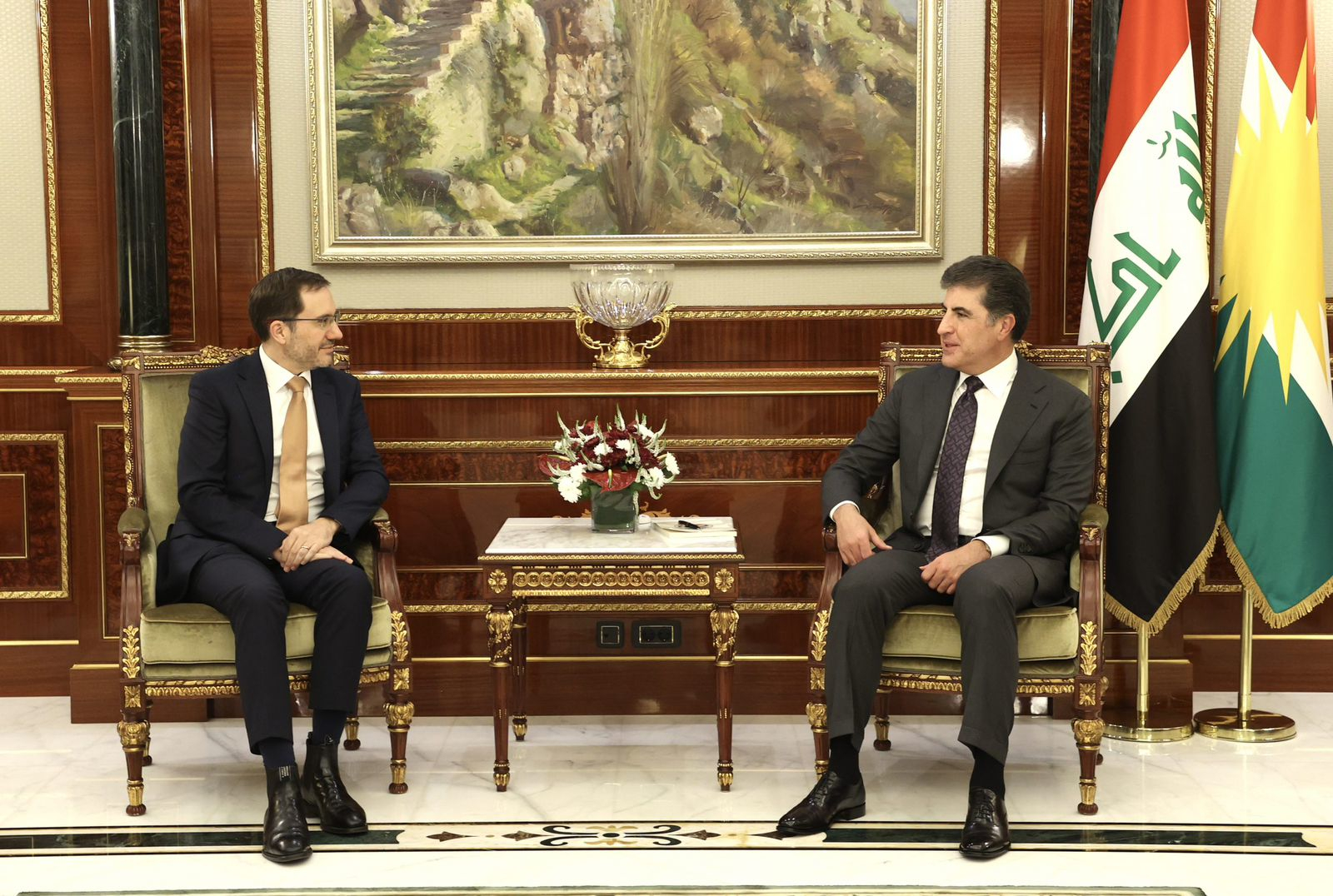 2023-05-07T08:51:41+00:00
Shafaq News/ Kurdistan's President Nechirvan Barzani convened with British Ambassador to Iraq, Mike Brayson Richardson, on Sunday for talks on political and economic landscape in Iraq and the Kurdistan region.
A readout issued by the region's presidency said the meeting touched on the Erbil-Baghdad ties, ongoing negotiations to ameliorate existing issues, the domestic state of affairs in the Kurdistan region, electoral proceedings, and the evolving conditions in Sinjar.
The two statesmen expressed optimism regarding the headway made in the negotiations and mutual understanding between Erbil and Baghdad to resolve their disputes.
Barzani and Richardson Bryson concurred on the necessity of addressing internal political contention in the Kurdistan region and adhering to the established electoral timetable.
As for the situation in Sinjar, the parties attached importance to ensuring security and stability in the region, curbing hate speech, and executing the accord between the Kurdistan Regional Government (KRG) and the Iraqi Federal Government to establish normalcy.
The readout also noted that the meeting, which was attended by the British Consul in Erbil, delved into the relations between the UK, the Kurdistan Region, Iraq, and a spectrum of issues of mutual interest.