Kurdistan Parliament to Al-Kaabi: The Baghdad-Erbil agreement must be supported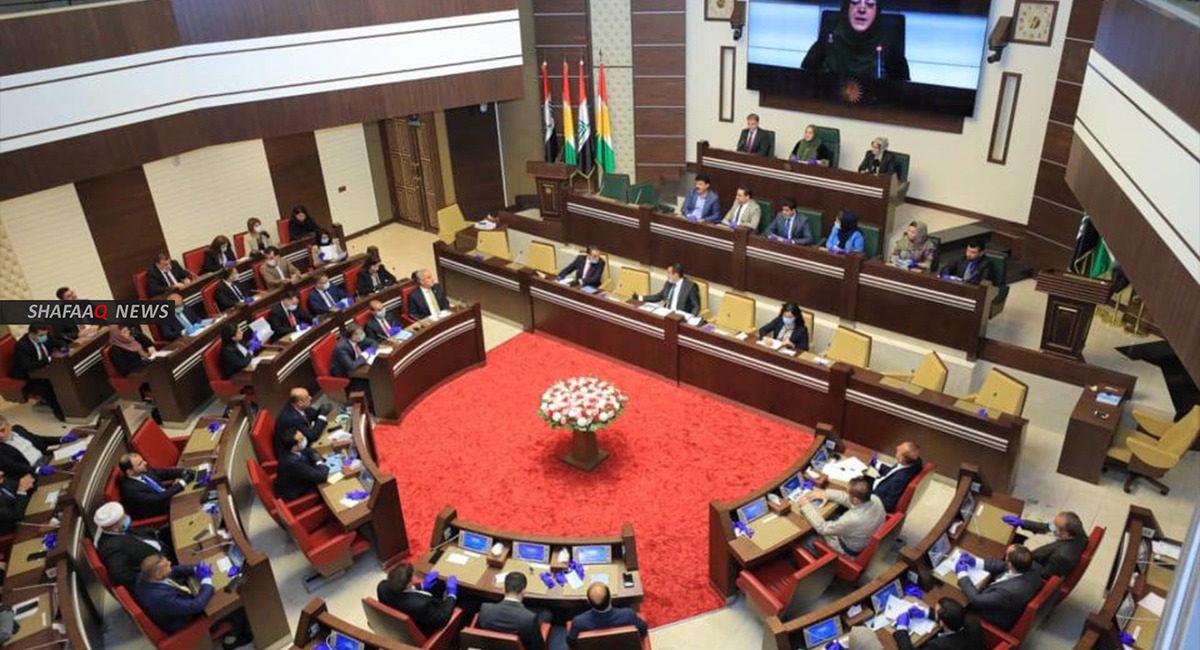 2020-08-18T18:19:15+00:00
Shafaq News / On Tuesday, Deputy Speaker of the Kurdistan Regional Parliament, Hayman Hawrami, expressed his surprise at the statements made by the First Deputy Speaker of Parliament, Hassan Karim Al-Kaabi regarding the recent agreement between Erbil and Baghdad, stressing the need to support the agreement .
Baghdad and Erbil had reached a temporary solution regarding the salaries of the region's employees and the non-oil financial resources of the regional government, which included sending Baghdad an amount of 320 billion dinars per month to the region to cover the salaries of employees.
Hawrami said in a statement received by Shafaq News agency, The constitution is the basis for addressing any outstanding problems between the Kurdistan Regional Government and the federal government, which has not fully paid the region's financial dues for many months ignoring the principles of Justice, equality and the public interest. "
He explained, "The recent agreement between Erbil and Baghdad, although it is temporary, paves the way for a long-term agreement within the constitution, which is something that everyone should support, and stressed that the agreement included unifying the procedures of border crossings, customs and other points that Baghdad suggested during the talks." ".
The deputy speaker of the region's parliament pointed out that "sending 320 billion dinars a month is less than what Baghdad used to send, and this amount is for three months."
Hawrami added, "Al-Kaabi asked about auditing financial control, while the two sides' agreement provides for the formation of a joint committee to handle accounts from 2014 to 2020."
He added that "the total monthly salaries the regional government spend is 893 billion dinars, while what the federal government has sent for salaries since mid-2019 does not exceed 453 billion dinars per month, which represents only 51 percent of the total."
Hawrami pointed out that "the region did not reject any mechanism for auditing and controlling revenues under the constitution."
For its part, Al-Kaabi criticized the agreement. He said in a statement that Baghdad will hand over the salary funds to the region "without auditing the financial control and handing over the oil revenues and other revenues collected in the region to the Federal Ministry of Finance."
The Deputy Speaker of the Kurdistan Parliament called for "serious cooperation to reach an agreement on the basis of the constitution, and to put an end to dealing with the Kurdistan Region on the basis of national discrimination."
He continued, saying: "The employees, retirees, and the families of the martyrs of the region lived without salaries and stopped working due to the difficult health condition, and this is what we see in Dhi Qar Governorate where the honorable people took the streets asking for their salaries and living in dignity, and they did not demonstrate as a result of a constitutional entitlement for a region, but because of corruption that has not been experienced in history before".