Kurdistan MoH: Kurdistan registered 11 deaths of COVID-19 in a single day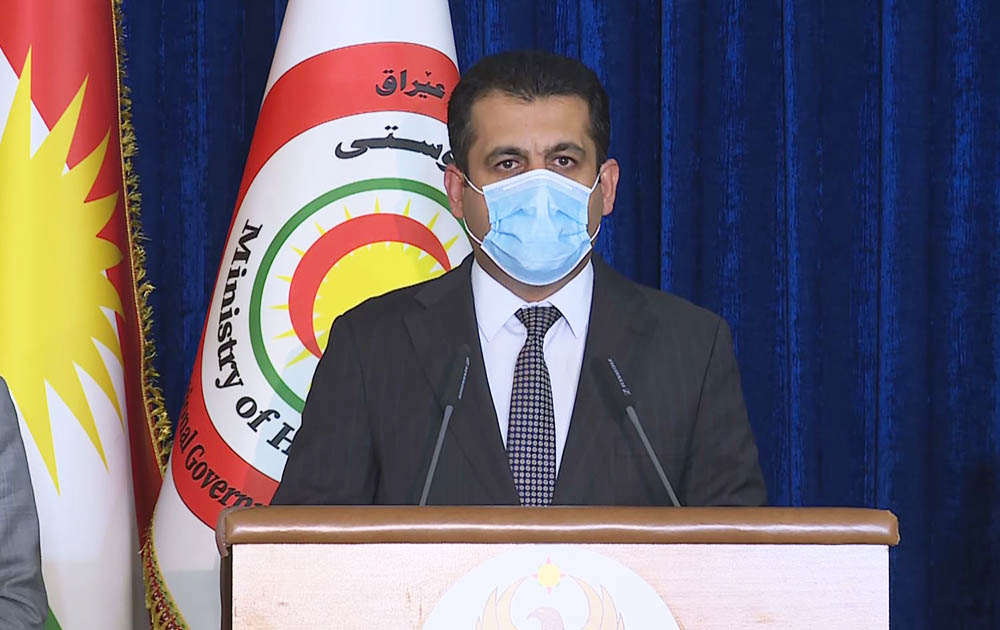 2020-07-30T18:41:05.000000Z
Shafaq News / The Minister of Health in Kurdistan Region announced, on Thursday, that eleven deaths of COVID-19 were registered within the past 24 hours.
"Today we registered 368 new patients. This is, unfortunately, a large toll. We also registered eleven deaths", Saman Barzanji said a press conference.
He added, "We also recorded 78 cases of recovery cases. If we compare it with the infection rates, there is a big difference; this indicates that the infection rates are on a remarkable rise".
Regarding news about the lack of oxygen supplements in Rizgary Hospital, Barzanji said that the media exaggerated it and caused anxiety among the citizens, "I confirm here that there is no shortage. A technical defect took place in the oxygen laboratory in the hospital and oxygen delivery from Al-Sulaymaniyah was delayed for two hours", adding that, "this did not affect the patients' wards".
The minister said that more than ten million Iraqi dinars are spent daily on oxygen supplies in hospitals; adding if oxygen stops in any hospital, there is an alternative in other hospitals.
Regarding Eid measures, the Minister of Health in Kurdistan Region said, "We urge the citizens to adhere to the measures, because the situation is worrisome. We have cases and deaths daily. Currently, there are large numbers of citizens who carry the virus and do not have symptoms, so we ask everyone to stay away from family gatherings and visits. Most importantly, masks must be worn and social distancing must be applied outdoors".