Kurdish Leader Barzani Welcomes Iraqi Prime Minister's Visit as Opportunity for Resolving Outstanding Issues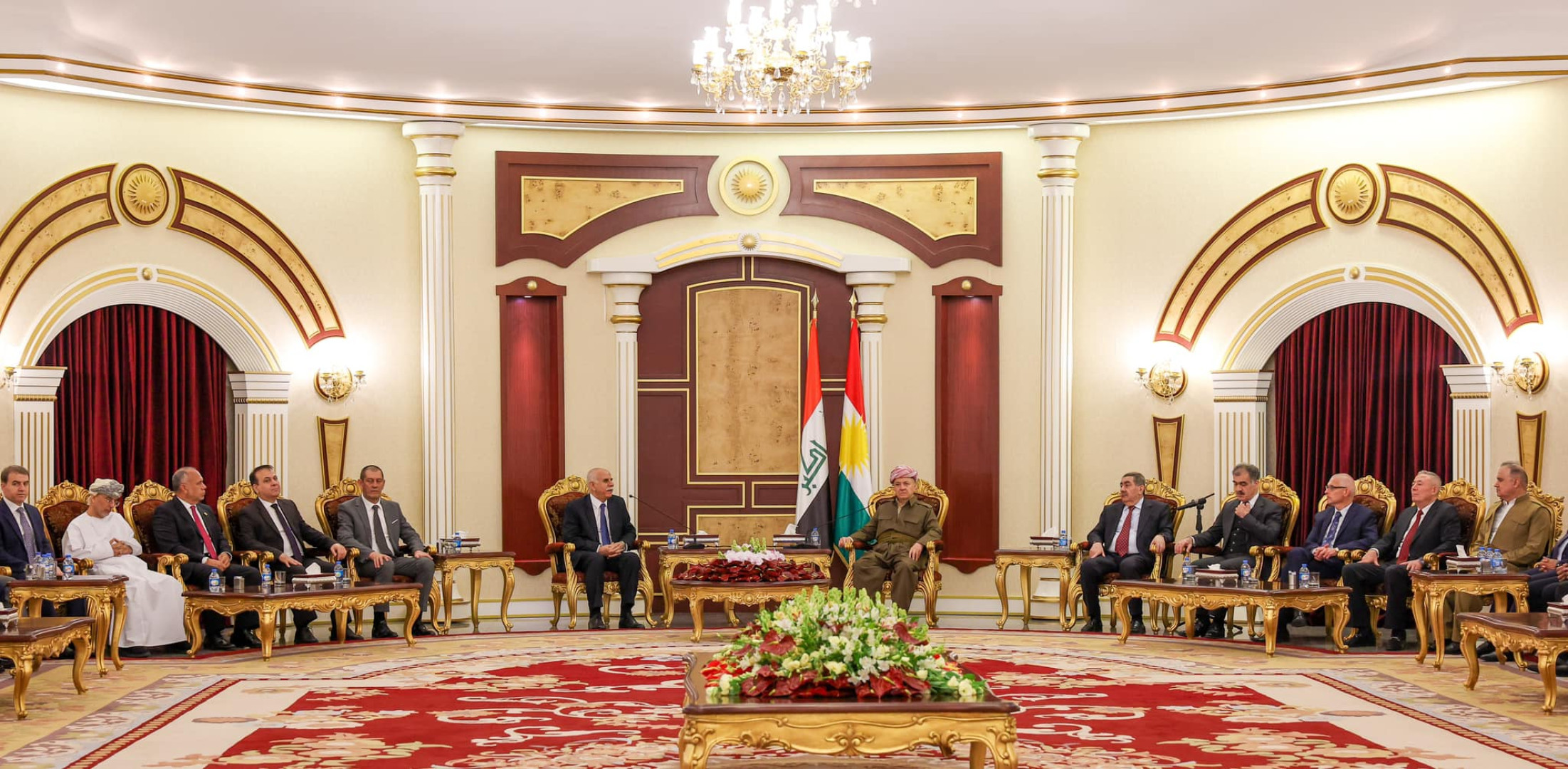 2023-03-18T14:29:19+00:00
Shafaq News/ Kurdish leader Massoud Barzani welcomed Iraqi Prime Minister Muhammad S. al-Sudani's Saturday visit to the Kurdistan Region, saying it presented a "good opportunity" for resolving outstanding issues between Erbil and Baghdad.
Speaking at a gathering of ambassadors, consuls, and representatives of countries and international organizations, Barzani emphasized the need for understanding between the federal and the Kurdish governments based on the constitution and the agreement between the parties.
He also stressed the importance of holding elections in the Kurdistan Region this year and respecting the rights of all religious and ethnic components.
Earlier, representatives from 83 countries arrived in Erbil to participate in the March and Nowruz festivals, which began with the opening of a mural of the first female victim of the 1991 uprising in the region.