KRI president affirms continued Peshmerga reform to Coalition commander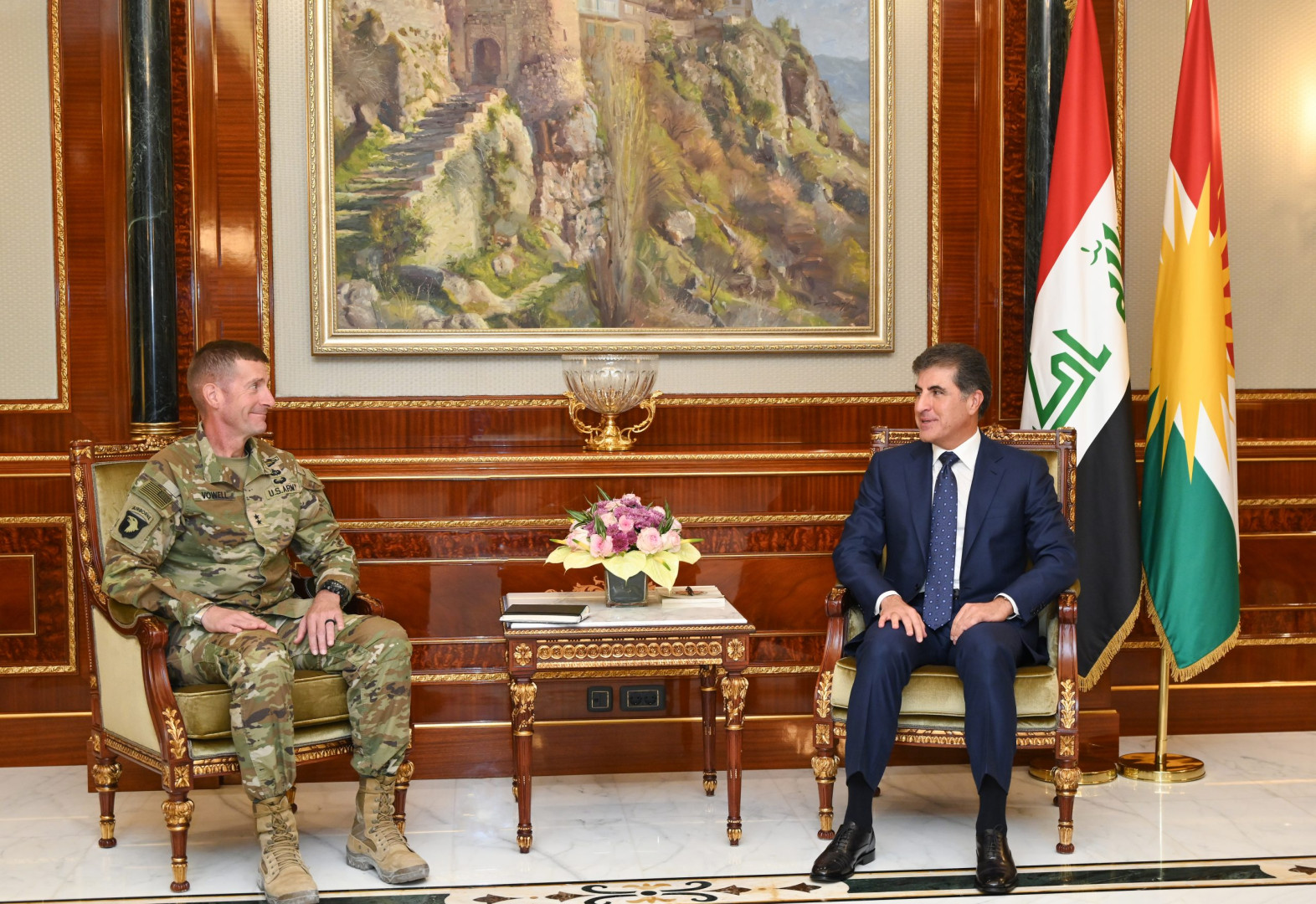 2023-09-21T13:06:15+00:00
Shafaq News / Today, President of the Kurdistan Region (KRI), Nechirvan Barzani, received General Joel Vowell, the Commander-in-Chief of the Global Coalition Forces in Iraq and Syria, along with his accompanying delegation.
According to a statement issued by KRI's Presidency, the two sides discussed the latest developments in the fight against terrorism, the risks posed by ISIS in Iraq and Syria, the reform process within the Ministry of Peshmerga Affairs, the latest steps towards its unification, and the obstacles hindering this process.
Both sides emphasized that all parties in Iraq and Syria must cooperate to prevent the resurgence of ISIS, which continues to pose a real threat to the security and stability of the region.
In this context, they agreed that those rescued from the clutches of ISIS or those leaving the camps must be prepared for reintegration into their communities, highlighting effective ways to counter extremism.
In another aspect of the meeting, the two sides acknowledged that despite the limited progress in the reform and unification of Peshmerga forces, there are real problems hindering the process that require solutions. President Nechirvan Barzani reaffirmed KRI's commitment to continuing efforts to ensure the success of the process and the unification of Peshmerga forces.
The general regional situation and several issues of mutual interest formed another focal point of the meeting, which was attended by the US Consul General in KRI, according to the presidential statement.