Erbil launches an awareness campaign on COVID-19 in cooperation with the German Consulate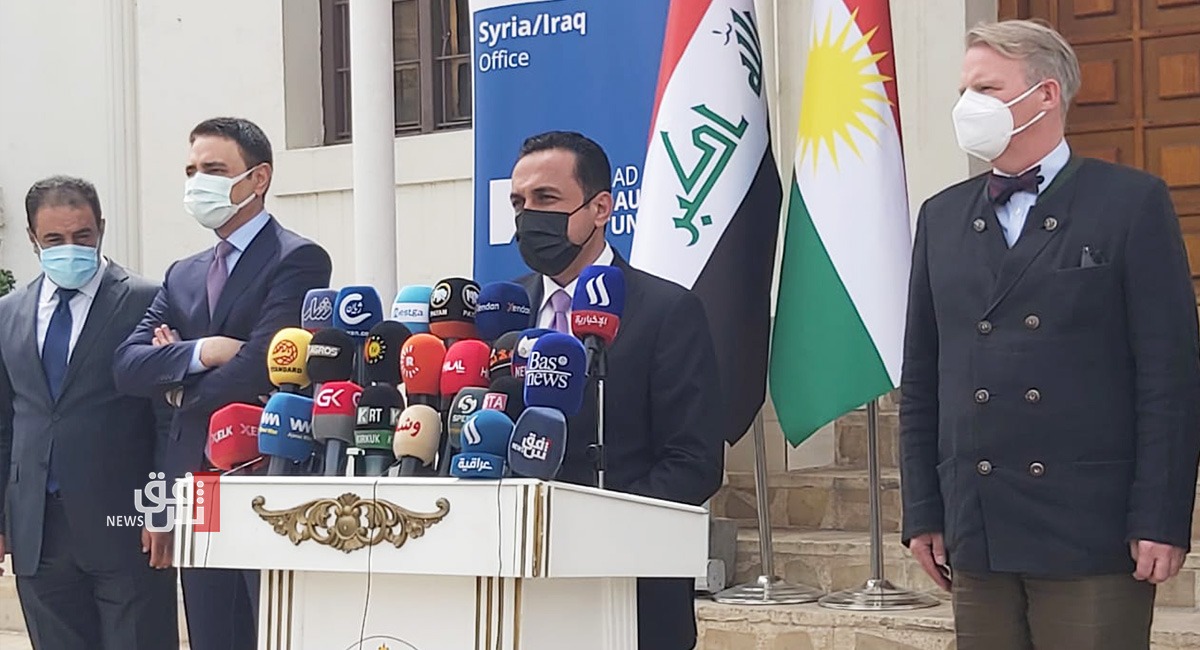 2021-04-06T10:35:11.000000Z
Shafaq News/ The German General Consulate in Kurdistan and the Governorate's administration launched a joint awareness campaign on COVID-19 today, Tuesday.
The head of the local government in Erbil, Governor Omed Khushnaw, said, "Infection and death tolls are rising. Therefore, we must take the necessary steps. Roadblocks with the central and southern governorates are among these steps."
Khoshnaw urged the citizens to comply with the preventive measures and cooperate with the campaign launched with the sponsorship of the German General Consulate in Kurdistan.
The German General-Consul, Klemens Semnter, highlighted the efforts to contain COVID-19, indicating, "today's campaign included distributing masks and sanitizers for shopkeepers in Erbil."
Semnter added, "last year, we offered Iraq a 60 million Euros aid to confront COVID-19. The region's share was ten million."