Erbil Hosts Turkey-Iraq Trade Summit Amid Concerns Over Visa Fees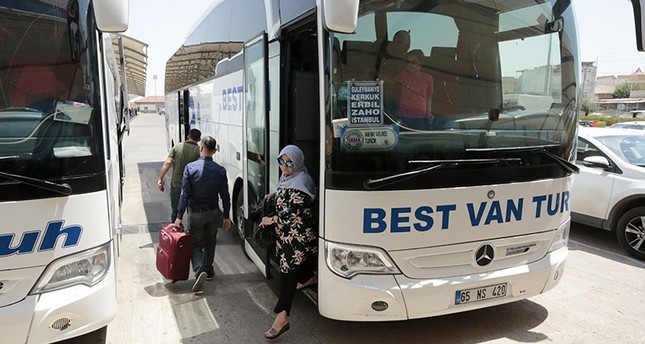 2023-05-21T09:17:05+00:00
Shafaq News/ Erbil on Sunday dropped the opening gavel of the seventh annual Investment and Trade Iraqi-Turkish Summit amid the fanfare of international trade discourse.
In the opening speech of the summit, Deputy Chairman of the Erbil Chamber of Commerce and Industry, Soran Abu Bakr Aziz, invited Turkish companies to invest in Erbil's burgeoning industrial sector.
"We see an avenue of opportunity with a plethora of Turkish companies operating on Erbil's soil. Our fervent hope is for a pivot towards investment in our industrial sector," Aziz said. "The Kurdistan Regional Government is charting a course toward an investment-friendly climate in the region's industrial, agricultural, and touristic sectors, offering significant facilitations for streamlined operation in these key sectors."
"Our comprehensive investment law clears the path for investors and companies with a vested interest in fostering growth in the Kurdistan region," he stated.
"Our citizens, not only from the Kurdistan region but across Iraq, have traditionally seen Turkey as a prized destination for tourism. The Turkish government's recent decision to impose exorbitant visa fees - nearly $160 per person - has thrown a spanner in the works, chilling the vibrant tourism movement between our nations," he elaborated.
"A typical family of five, eager for a Turkish sojourn, faces a prohibitive $1,000 visa fee barrier. This could force Iraqis to turn their eyes towards countries that have waived visa requirements, thereby redirecting their spending power."
Despite these concerns, Aziz struck a hopeful note, expressing his optimism that Turkey would reconsider these restrictive measures and reinvigorate the flow of tourism from Iraq.
"Iraq is the fourth largest trade partner with Turkey, cementing the crucial economic threads that interweave our nations," he concluded.