EU pledges to establish a headquarters for the Coalition's military consultants in Erbil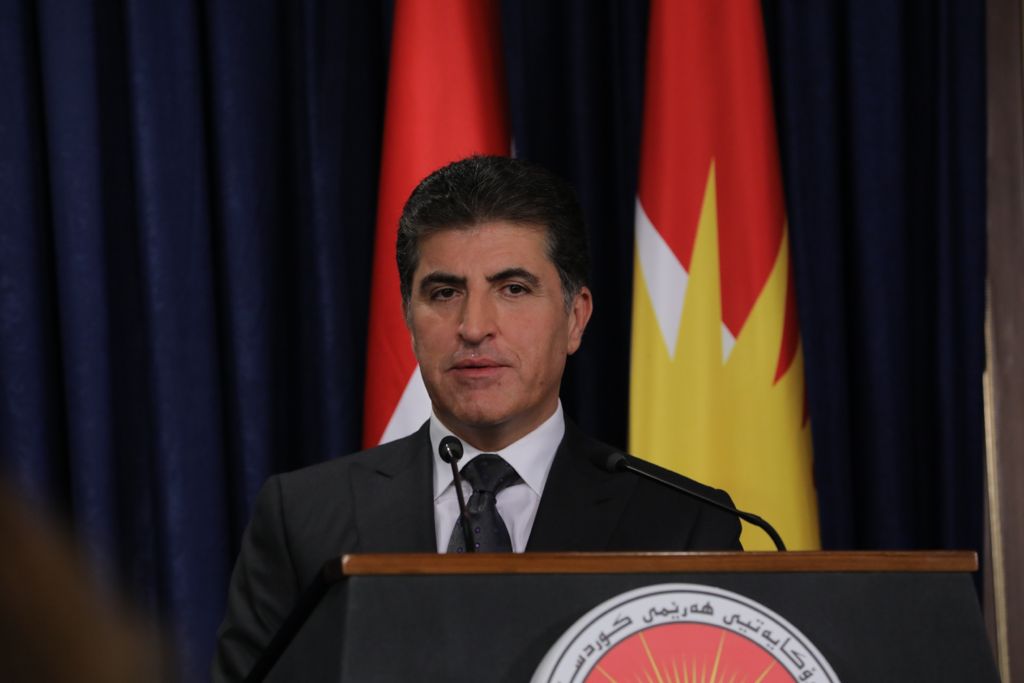 2021-09-07T13:53:16+00:00
Shafaq News/ The President of Kurdistan, Nechirvan Barzani, and the High Representative of the European Union for Foreign Affairs and Security Policy, Josep Borrell, held on Tuesday a meeting in the Region's capital city, Erbil.

In a joint press conference he held with his guest, President Barzani said, "We appreciate this important visit at a sensitive time. It demonstrates Europe's commitment toward Iraq and the Kurdistan Region."

"We discussed stability and security in Iraq, the outstanding issues between Baghdad and Erbil, the early legislative elections, and combatting terrorism," he elaborated, "We thank the European Union for supporting Iraq and Kurdistan in the war against and providing aid to them."

"We call on the European Union to help bolstering the government departments, support reform, and consolidate law."

For his part, the EU's top diplomat said that President Barzani raised a set of issues, hinting at the challenges the Kurdistan Region faced in the past and still faces today.

"The Kurdistan Region plays a major role in the security and stability of Iraq and the territory. We would be pleased to see good ties between Baghdad and Erbil," he continued, "we will work to improve those ties, and the aid of the Global Coalition to defeat ISIS will continue. We, the EU, are committed to aiding Kurdistan in the war against ISIS because we know that ISIS is not over yet."

"The mission of the military consultants will be extended. We will establish a headquarter for them in Erbil."

Borrell commended the Region's efforts to shelter the massive numbers of Internally displaced persons (IDPs) who sought refuge in Kurdistan, including Christian and Yazidi IDPs, asserting, "we will continue to help them", in reference to delivering aids to 340 IDP in Kurdistan.

"We discussed the situation in the region. We also discussed Afghanistan's issue and immigration, which is crucial for the European Union."

The former Speaker of the European Parliament said that the talks with President Barzani touched upon the freedom of expression and journalism and the importance of establishing a civil society, hoping "the ties and the discussions continue for the interest of both parties."