Covid-19: Kurdistan seeks assistance from the private sector and expects the "worst"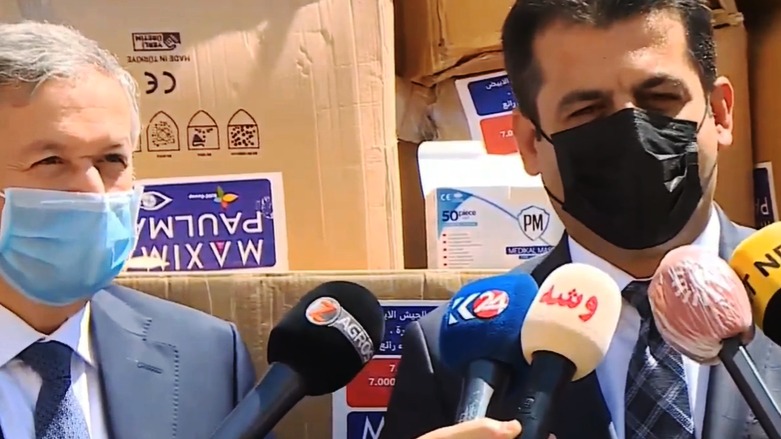 2020-08-11T20:06:33+00:00
Shafaq News / The Kurdish Minister of Health, Saman Barzanji announced, on Tuesday, that governmental hospitals are no longer absorbing the increasing Covid-19 cases, so they have asked private sector to provide assistance.
This came in a press conference after a meeting with representatives of governmental hospitals in Kurdistan.
Barzanji said in the conference, which was followed by Shafaq News Agency that "last week we asked private hospitals to receive infected people due to the lack of space in the governmental hospitals."
He added, "Fortunately, most of the cases are mild or without symptoms, but there are others that need intensive care," noting that "the medical staffs who supervise the intensive care devices are few, whether in government or private hospitals."
He added, "Unfortunately, after the private hospitals responded to our request , we have received many complaints from citizens because of the high costs."
Barzanji said that the ministry and private hospitals have reached an agreement in this regard, the most important of which is that "Governmental hospitals will work to increase the beds, and when necessary, we will send the active cases to private hospitals. And For those in need of intensive care, treatment will be free."
Earlier Tuesday, the Kurdistan Ministry of Health announced that 653 new cases of Coronavirus had been recorded; the toll was the highest since the outbreak in the region.
Barzanji said, "We have entered another stage, which is the increase in infections and deaths, and we must work together to ensure that everyone commit to the preventive measures."