COVID-19 death rate increased in Duhok to 2%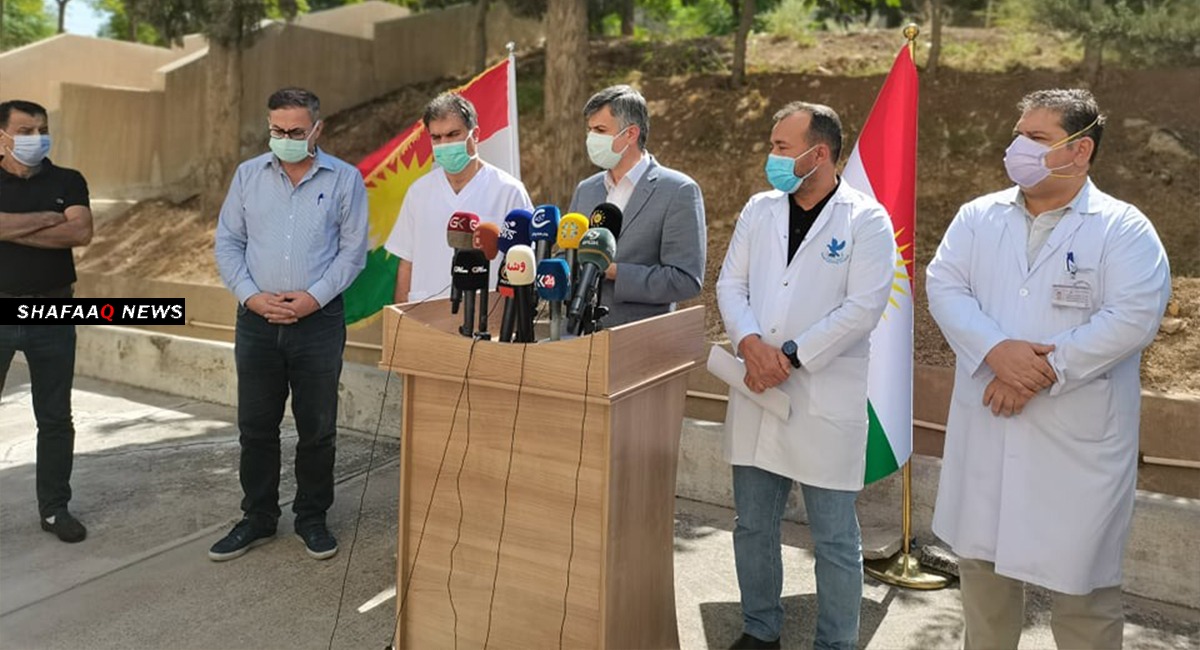 2020-09-27T10:52:50+00:00
Shafaq News / Duhok health directorate in the Kurdistan Region announced on Saturday that COVID-19 death rate has increased in the governorate.
The head of Duhok Health directorate, Nizar Ismat, said in a press conference held today, "the death rate in Duhok has increased to 2%".
Ismat, who held his conference after a meeting with the director and heads of departments at Azadi General Hospital, explained that, "the governorate administration will support the project of equipping 20 intensive care rooms for COVID-19 patients, and increasing the health cadres in Azadi Hospital that admits COVID-19 patients".
It is reported that 568 healthcare professionals contracted COVID-19 in Duhok, four of them died.