Barzani visits the "White Army"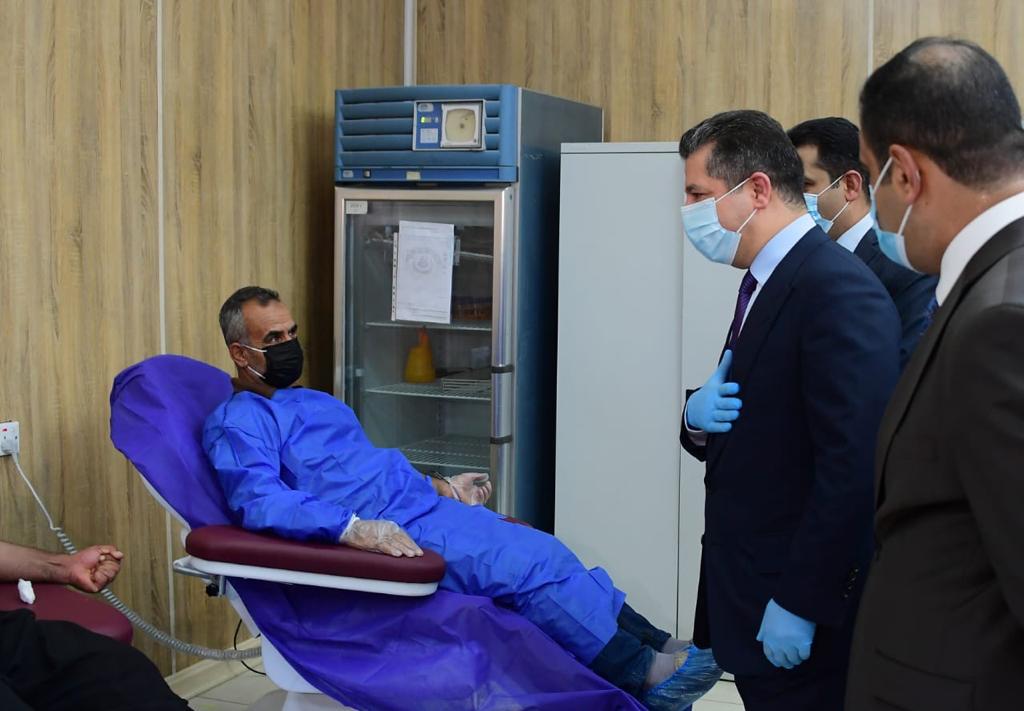 2020-09-21T15:41:59.000000Z
Shafaq News / Today, Monday, the Prime Minister of Kurdistan Regional Government, Masrour Barzani expressed his thanks to all doctors and employees in health departments who face risks to save citizens, calling them "white army".
This came in an inspection of government health institutions, according to a statement issued by the government.
The statement added that Barzani listened closely to the problems and needs, directing his thanks to the medical staff who played an important role in providing services to citizens, especially after the outbreak of the Coronavirus.
The statement said that Barzani told reporters that the Government "is doing its best to develop this sector in order to provide the health services to the citizens."
"From here, I would like to extend my sincere thanks to the doctors, nurses, employees and all health cadres, who face daily risks in order to save the lives of others, especially after the outbreak of the epidemic, which many doctors lost their lives because of it," he said.
He pointed out that the government spent, during this period, up to 23 billion dinars to secure medical devices, 40 billion dinars to secure the needs of people with cancer, and more than 44 billion dinars in all governorates and cities of the Region In order to confront the pandemic. "
He pointed out, "The Kurdistan Regional Government will spare no effort to confront the epidemic, and we ask citizens to adhere to preventive measures to preserve their safety and that of their relatives."