Barzani stresses need for Erbil-Baghdad dialogue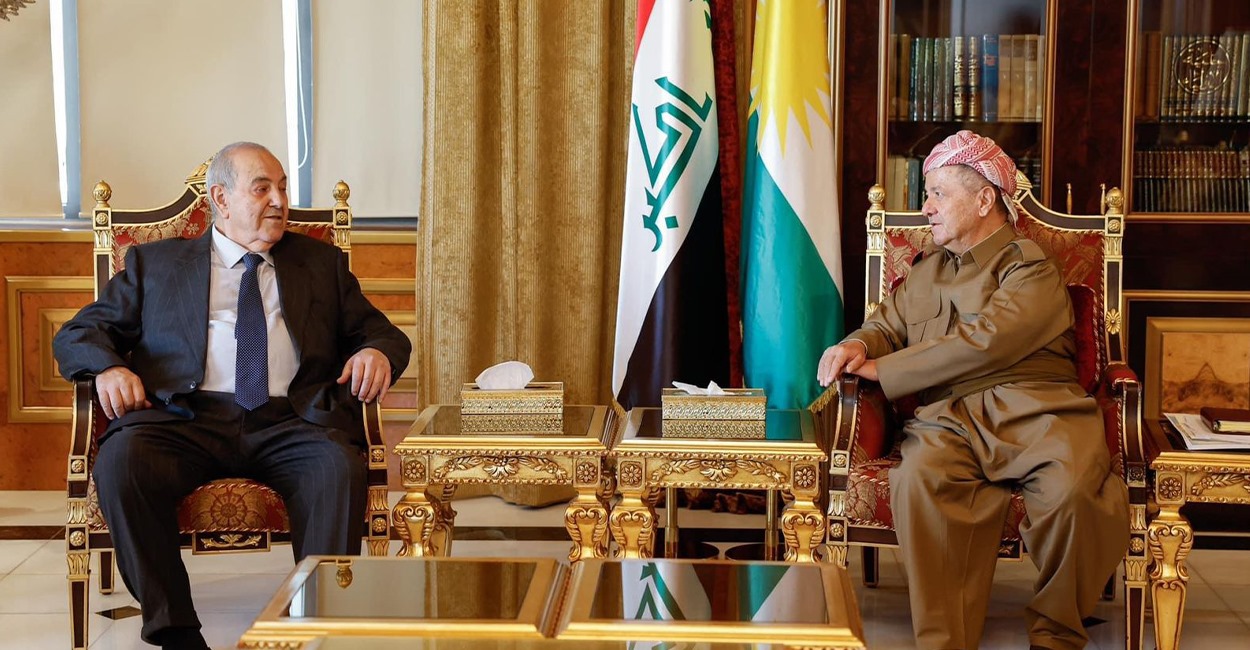 2023-09-17T14:00:26+00:00
Shafaq News / Kurdish leader Masoud Barzani underscored the importance of resolving issues between Erbil and Baghdad before they escalate further during a meeting on Sunday.
A statement from Barzani's office mentioned that "Kurdish leader Masoud Barzani received a high-level delegation from the Iraqi National Movement, headed by Iyad Allawi."
The statement further noted that the meeting involved an exchange of views on the political situation in Iraq and the latest developments.
Regarding the issues within the political process and the relations between the Kurdistan Region and the federal government, both sides emphasized the necessity of addressing problems before they worsen, in accordance with the constitution and through continuous dialogue.