Barzani meets Germany's Consul General in Erbil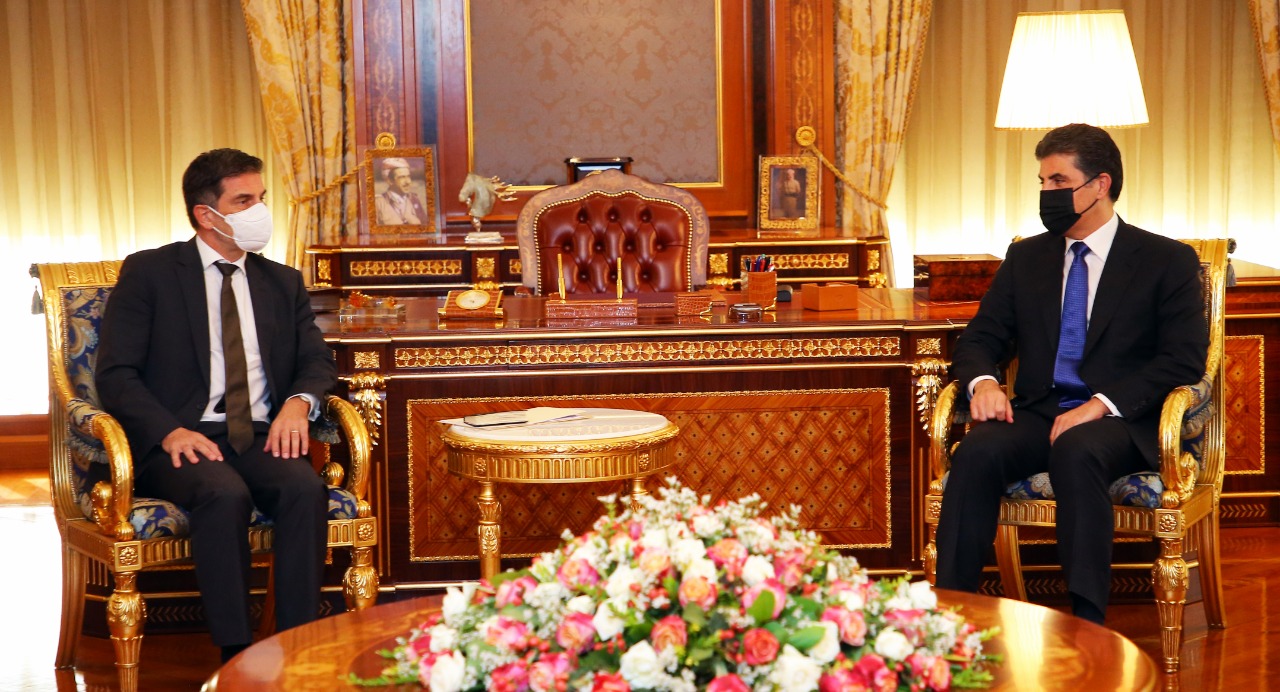 2020-09-24T08:23:28.000000Z
Shafaq News / the President of Kurdistan Region, Nechirvan Barzani considered on Thursday that solving internal problems and differences is the "key" to Iraq stability.
This came during his meeting today with Germany's Consul General in Erbil, Klemens Semtner, according to a statement issued by the Presidency.
During the meeting, they discussed the general situation in Iraq and the region, confronting the Corona virus epidemic, the war on terrorism, the tasks of the security forces in Kurdistan within the framework of the international coalition in addition to early elections in Iraq and the dialogue between Erbil and Baghdad to resolve outstanding issues.
Barzani expressed the Kurdistan Region's appreciation for the German military and humanitarian support during the war against ISIS.
The region's president emphasized on the German humanitarian aid for the displaced and refugees in the Region, and the reception of a large number of Yazidi survivors to treat them.
Barzani considered solving the internal problems is "the key to stability in Iraq."
For his part, the German Consul affirmed his country's support for Kurdistan, praising the role of the Peshmerga forces in defeating ISIS and containing the displaced from Iraqi and Syria.