Barzani congratulates the Christians on Christmas: the Region is always a land of coexistence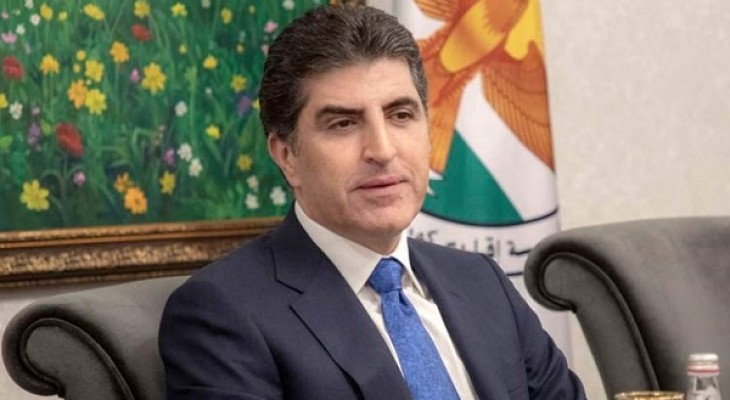 2021-12-24T16:14:44+00:00
Shafaq News/ The President of the Kurdistan Region, Nechirvan Barzani, congratulated the Christians in the Region and Iraq on the birth of Christ.
In a statement, Barzani said, "I congratulate all the Christian sisters and brothers in the Kurdistan Region, Iraq, and the whole world on the occasion of the birth of Jesus Christ, peace be upon him."
He expressed his hope that "this holiday will bring happiness and prosperity to all of humanity and bring with it peace."
"We express our happiness that we are all celebrating this holiday in the Kurdistan Region together with our Christian citizens." He said.
Barzani reassured the Kurds that the Kurdistan Region will "remain, as it has always been, a land of coexistence, acceptance of others, tolerance, and human values ."
The Kurdish President renewed his blessing on Christmas and hoped that "our upcoming holidays and occasions would return under better conditions, away from epidemics and sorrows."