Barzani congratulates Erdogan on parliamentary victory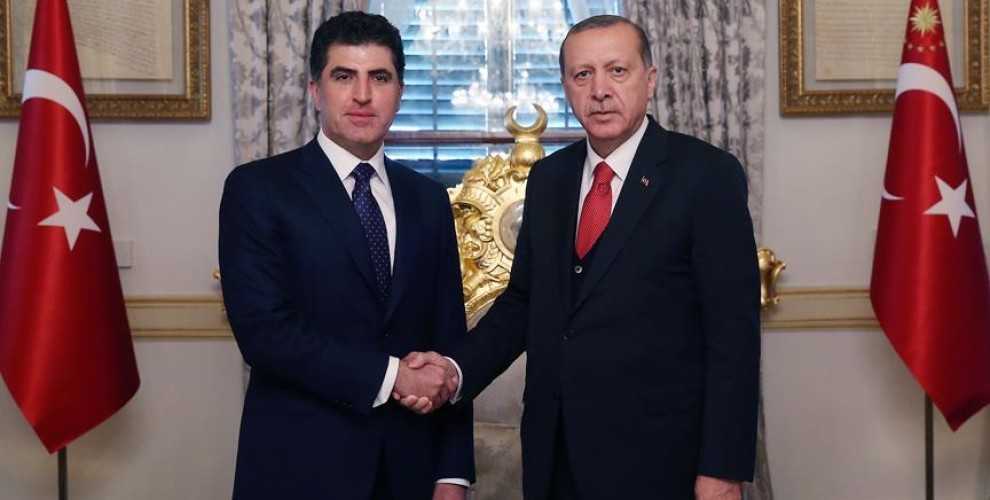 2023-05-17T19:20:23+00:00
Shafaq News / The President of the Kurdistan Region, Nechirvan Barzani, congratulated the Turkish President, Recep Tayyip Erdogan, in a phone call on Wednesday evening, on the occasion of the Justice and Development Party's victory in the parliamentary elections in Turkey. He wished him success in the second round of the presidential elections.
According to a statement from his office, Barzani confirmed that the Kurdistan Region views the Turkish elections as important, expressing his happiness at the success of the democratic process, the calm of the electoral process, and the large participation rate.
He expressed his optimism about "Erdogan's victory in the second round of the Turkish presidential elections, considering that his victory is important for the people of Turkey and for the present and future."
For his part, Erdogan expressed his thanks for the call and congratulations from Nechirvan Barzani, and affirmed his country's desire to develop relations with Iraq and the Kurdistan Region.