Barzani condoles the death of dozens in earthquake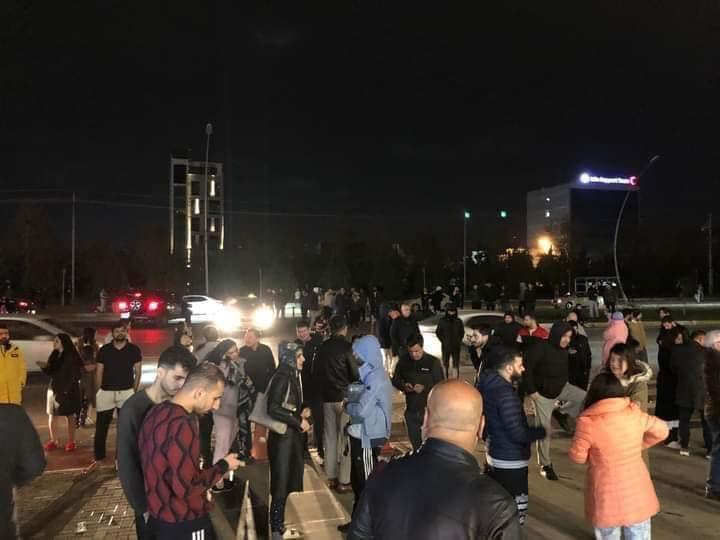 2023-02-06T06:08:35+00:00
Shafaq News / The President of the Kurdistan Region, Nechirvan Barzani, extended condolences to the families of the victims who passed away as a result of the earthquake that hit Turkey earlier today.
Barzani said in a tweet, "My thoughts and prayers are with those affected by the earthquake that struck our region early morning."
"I extend my condolences to the victims' families and loved ones, and wish a quick recovery to the wounded", he added.
A major earthquake of magnitude 7.9 struck central Turkey and northwest Syria on Monday, killing scores of people and injuring hundreds as buildings collapsed, and triggering searches across the snowy region for survivors trapped in rubble, Reuters reported.
The quake, which struck in the early darkness of a winter morning, was also felt in Cyprus and Lebanon.
"I have never felt anything like it in the 40 years I've lived," said Erdem, a resident of the Turkish city of Gaziantep, near the quake's epicentre, who declined to give his surname.
Turkey's disaster agency said 76 people had been killed, and 440 hurt, as authorities scrambled rescue teams and supply aircraft to the area around the city of Kahramanmaras, while declaring a "level 4 alarm" that calls for international assistance.
Syrian state media said a large number of buildings collapsed in the province of Aleppo, while a source in the Hama civil service said buildings had also collapsed there.