Baghdad approves funding for KRI's employee salaries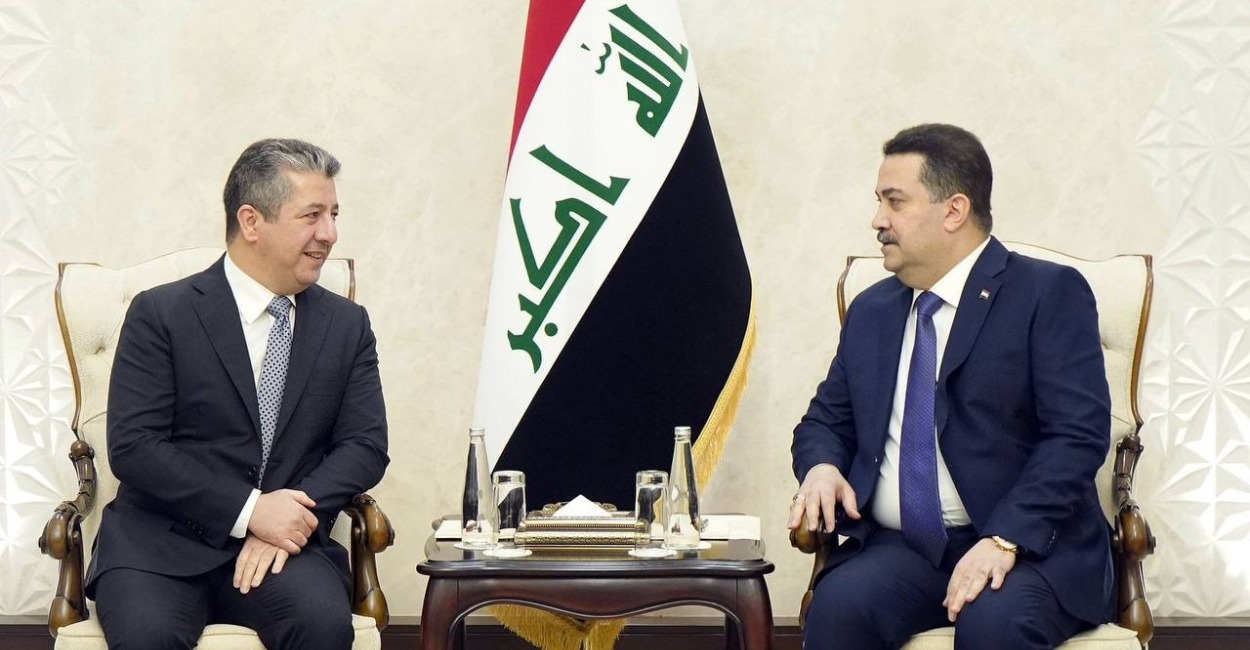 2023-09-17T13:57:17+00:00
Shafaq News / A political source confirmed on Sunday that the federal cabinet has approved funding for the Kurdistan Regional Government (KRG) to cover employee salaries for the last three months. Additionally, the Prime Minister of the Kurdistan Region (KRI), Masrour Barzani, announced reaching an agreement with the federal government's Prime Minister, Mohammed Shia Al Sudani, regarding the payment of citizens' salaries.
According to the source, during its regular session today, the federal cabinet approved funding of 700 billion Iraqi dinars to cover employee salaries for the last three months in KRI.
Barzani expressed his gratitude to the Kurdish citizens for their "patience, resilience, and unwavering trust in their government." He also thanked Kurdish leader Massoud Barzani for his support and guidance, as well as Nechirvan Barzani, KRI's President, for his role in supporting and facilitating the negotiation process with the federal government.
Barzani commended the political forces in federal Iraq for their support, as well as the political parties and Kurdish blocs in the federal parliament for their unity and solidarity in securing the rights of salary recipients in the Region.
Article 13 of the budget law requires KRI to deliver no less than 400,000 barrels of crude oil daily to the State Oil Marketing Organization (SOMO) for export through the Ceyhan port or for local use in case of non-export.
The issue of KRI's oil and non-oil revenues has been a contentious one for several years, with no resolution in sight. In recent years, the federal government has adopted a new mechanism for disbursing the region's share of the budget, involving financial loans to enable KRG to pay employee salaries, which are often delayed by several months.
Earlier today, Khalil Al-Doski, a member of the Parliamentary Finance Committee, informed Shafaq News Agency that "the committee has notified the federal finance minister and the finance minister in KRI about hosting them at the committee's headquarters to discuss the Region's dues." He added that "the committee will host the ministers in the coming two days to discuss the dues, salaries of KRIs employees, and oil and non-oil financial revenues in Kurdistan."