"Are you committed to Iraq?" Masrour Barzani responds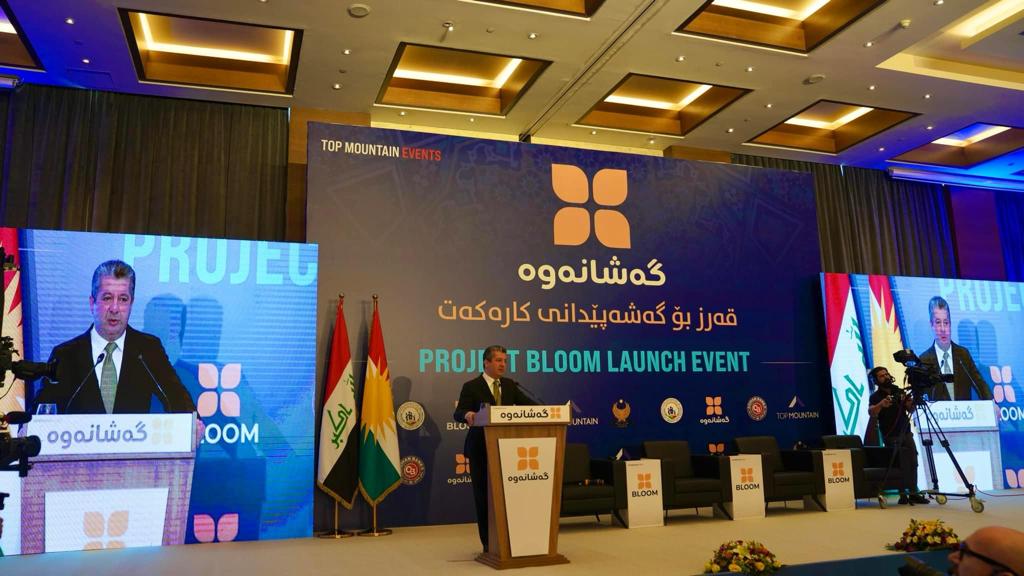 2023-09-25T09:58:05+00:00
Shafaq News / The Prime Minister of the Kurdistan Regional Government, Masrour Barzani, announced the launch of the "Izdihar" project on Monday, aimed at providing loans to small and medium-sized businesses.
During his address, Barzani stated, "Today, for us, is a historic day (the independence referendum of the Kurdistan Region), marking the victory of the will of the Kurdish people against the injustice that was practiced against us. Unfortunately, the effects of this injustice are still present. Some individuals and entities believe that the people of Kurdistan should be punished for expressing their rights. We have always tried to coexist peacefully, and all our efforts have been to allow our people to live with their heads held high."
He added, "During my visit to Baghdad a few days ago, someone asked me if we are committed to Iraq. I replied that it depends on your behavior. Commitment and loyalty to the country should not be based on intimidation, hunger, and hatred, but rather on equality, justice, and love. Therefore, we emphasize these principles and that prosperity and development should be based on them. It is a victory."
Barzani continued, "There is now a positive atmosphere, and we want to build a more prosperous country with those who believe in peace, democracy, freedom, and progress. Today, I am pleased to participate in the announcement of the 'Izdihar' project for the Kurdistan Regional Government, which provides commercial loans to small and medium-sized businesses. Those who wish to expand their businesses will be granted these loans through private sector banks."
He further stated, "In the Kurdistan Region, according to studies, small and medium-sized projects account for more than 50% of the commercial activity in the private sector. At the same time, the lack of funding is considered one of the main obstacles preventing business owners from expanding their projects. The 'Izdihar' project, overseen by the Ministry of Labor and Social Affairs, provides loans of up to 150 million dinars for project development."