Archbishop Gallagher appreciates the "peaceful coexistence" in Kurdistan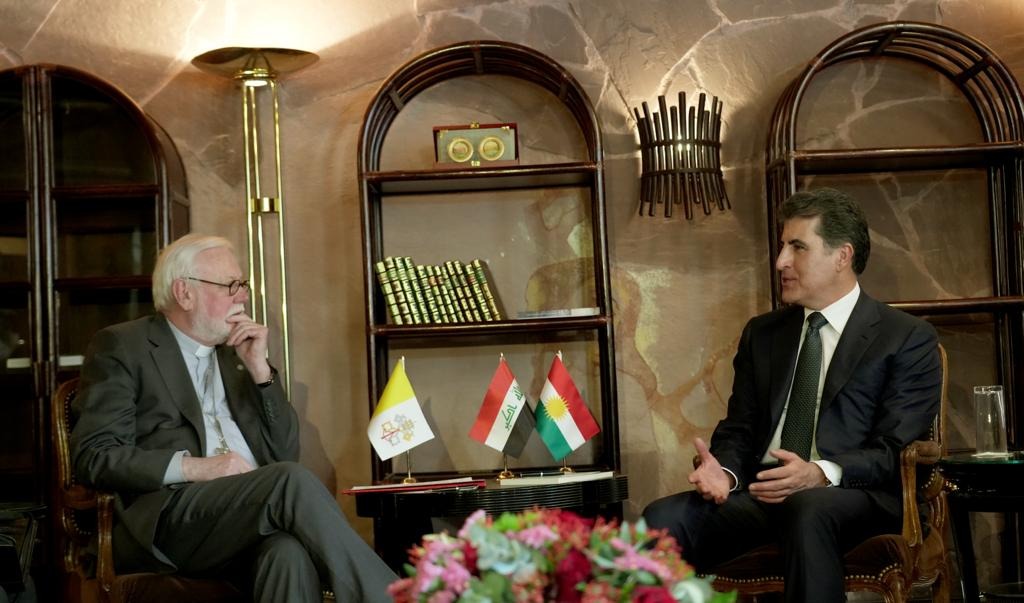 2023-02-18T16:25:43+00:00
Shafaq News/ On the sidelines of the Munich Security Conference in Germany, the Kurdistan Region President Nechirvan Barzani met with Archbishop Paul Richard Gallagher, the Holy See's Secretary for Relations with States.
According to Barzani's office, the meeting focused on the relations of Iraq and the Kurdistan Region with the Vatican, the situation in the Kurdistan Region and its religious communities, the conditions of the refugees in the camps of the Kurdistan Region, and the status of the Christians in the country.
Archbishop Gallagher expressed the support of the Vatican for the Kurdistan Region and reiterated the appreciation of the Holy See and His Holiness the Pope for the peaceful coexistence of the different religions and communities of the Kurdistan Region, commending the hospitality of the Kurdistan Region towards the refugees and the displaced, including the Christian refugees.
For his part, President Nechirvan Barzani expressed the Kurdistan Region's gratitude and appreciation for the support of His Holiness the Pope for Iraq and the Kurdistan Region and emphasized that the Kurdistan Region will always remain a land of tolerance, mutual respect, and forgiveness among its communities.
Discussions also covered the situation in Iraq and the wider region.