Al-Kadhimi sends holiday greetings to his Kurdish counterpart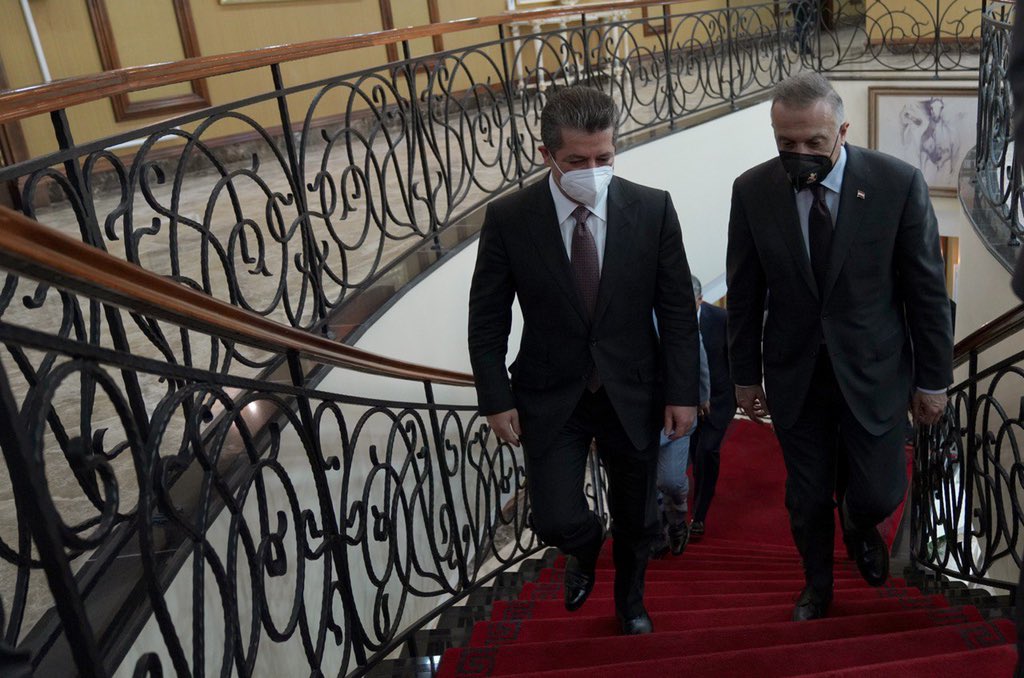 2021-03-21T14:54:09+00:00
Shafaq News / The President of the Kurdistan Regional Government, Masrour Barzani, received today a phone call from his Iraqi counterpart, Mustafa Al-Kadhimi.
During the phone call, al-Kadhimi congratulated the Prime Minister on the occasion of Nowruz and the Kurdish New Year, hoping that the holidays would be a source of peace and stability for the people of Kurdistan and Iraq.
For his part, Barzani thanked his Iraqi counterpart for his call and hoped that Nowruz would be an opportunity to end the suffering and solve Iraq's problems.
Earlier today, the President of Kurdistan Region, Nechirvan Barzani, received a phone call from the Iraqi Prime Minister, Mustafa Al-Kadhimi.
A readout of the region's Presidium said that the Al-Kadhimi extended greetings to Barzani on the Newroz and the Kurdish New year, wishing him and the Kurdish a year full of success and safety.
Barzani thanked Al-Kadhimi's call, hoping that Iraq overcomes the crises it is facing and enjoys stability and safety.