Al-Kadhimi arrives in Erbil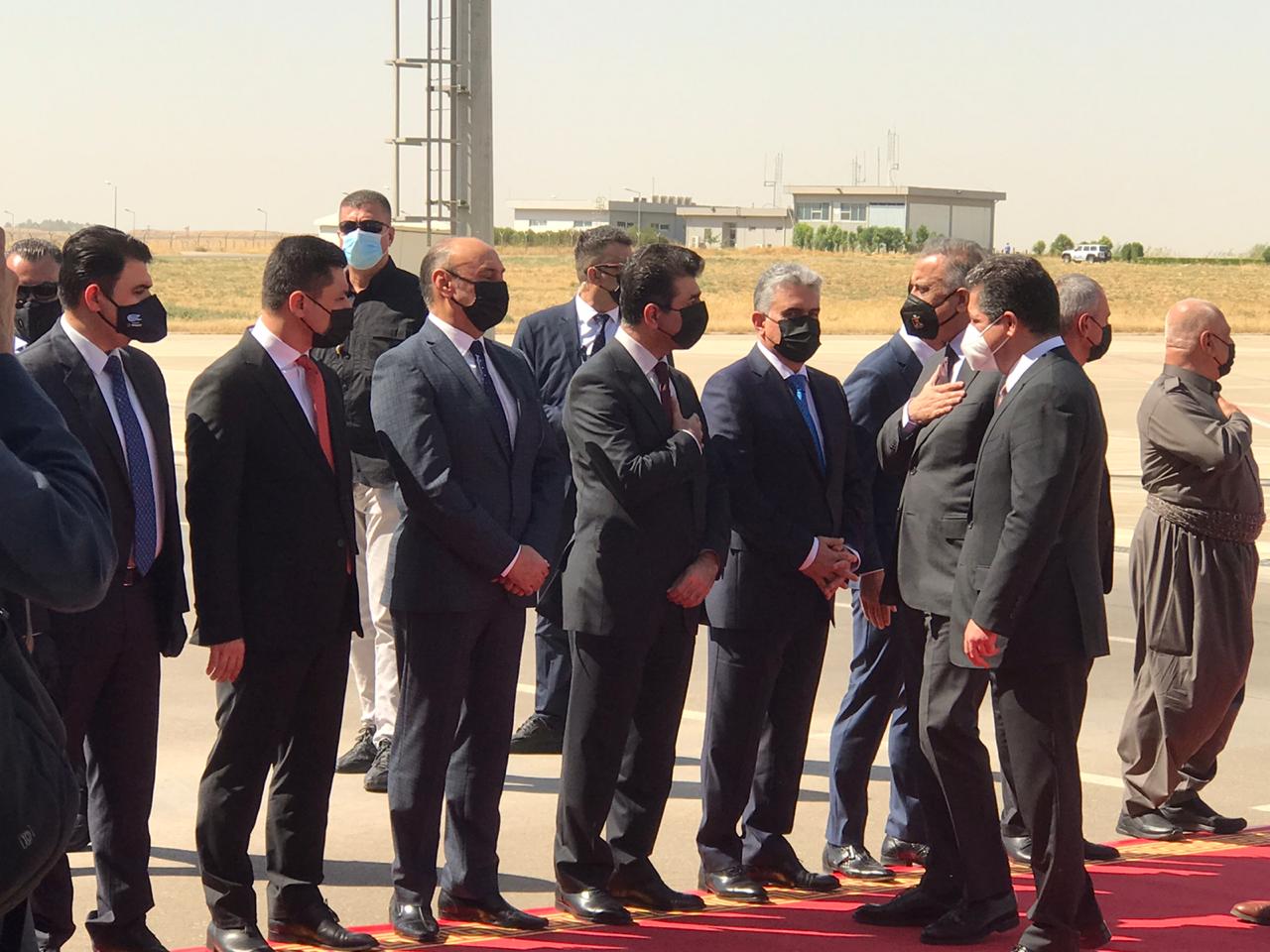 2020-09-10T07:34:36.000000Z
Shafaq News / The Iraqi Prime Minister, Mustafa Al-Kadhimi, arrived on Thursday, Erbil, the capital of the Kurdistan Region, on a tour that also includes Al-Sulaymaniyah Governorate.
Al-Kadhimi was received at Erbil Airport by Masrour Barzani, Prime Minister of the Kurdistan Regional Government, and a number of ministers and officials.
According to sources, he will meet Nechirvan Barzani, President of the Region, and Masrour Barzani, Prime Minister, and other leaders.
During the visit, The PM will discuss several files in Erbil, including the outstanding issues between Baghdad and Erbil, the fight against ISIS remnants, as well as the holding of early parliamentary elections.
This will be Al-Kadhimi's first visit to the Kurdistan Region since the formation of his government last May.
It's noteworthy that The Kurdistan Region was among the parties that strongly supported the appointment of Mustafa Al-Kadhimi to head the federal government.