Al-Araji discusses with Masoud Barzani several issues in Erbil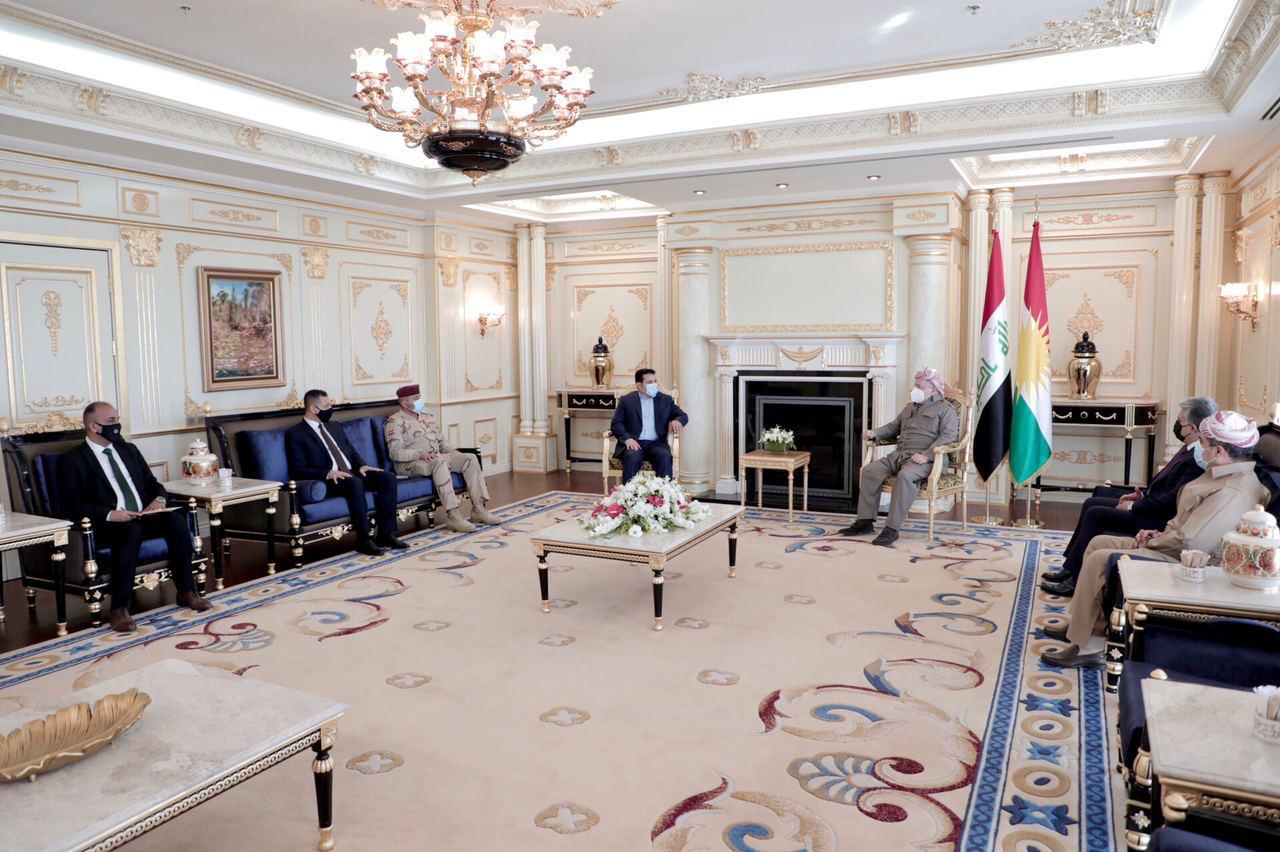 2020-09-27T15:37:26+00:00
Shafaq News / The head of the Kurdistan Democratic Party, Massoud Barzani, met with National Security Adviser Qassem Al-Araji, who is visiting Erbil.
A statement issued by Al-Araji's office stated that the general situation of the country, the current challenges, unification of positions between Baghdad and the region, as well as the efforts to resolve the outstanding issues between the two parties, were discussed
Al-Araji confirmed that his visit to the region came under the direction of the Prime Minister, Mustafa Al-Kadhimi, to resolve the outstanding issues under the constitution and the requirements of the supreme interest of the country.
For his part, Masoud Barzani affirmed that he is, "very happy with this visit, which is a road map based on the constitution", indicating that, "without mutual trust, we cannot build anything even with the existence of the constitution".
Al-Araji had met with the President of the Kurdistan Region, Nechirvan Barzani, earlier today, Sunday, and discussed several security files.