Aids to be delivered to Yazidi victims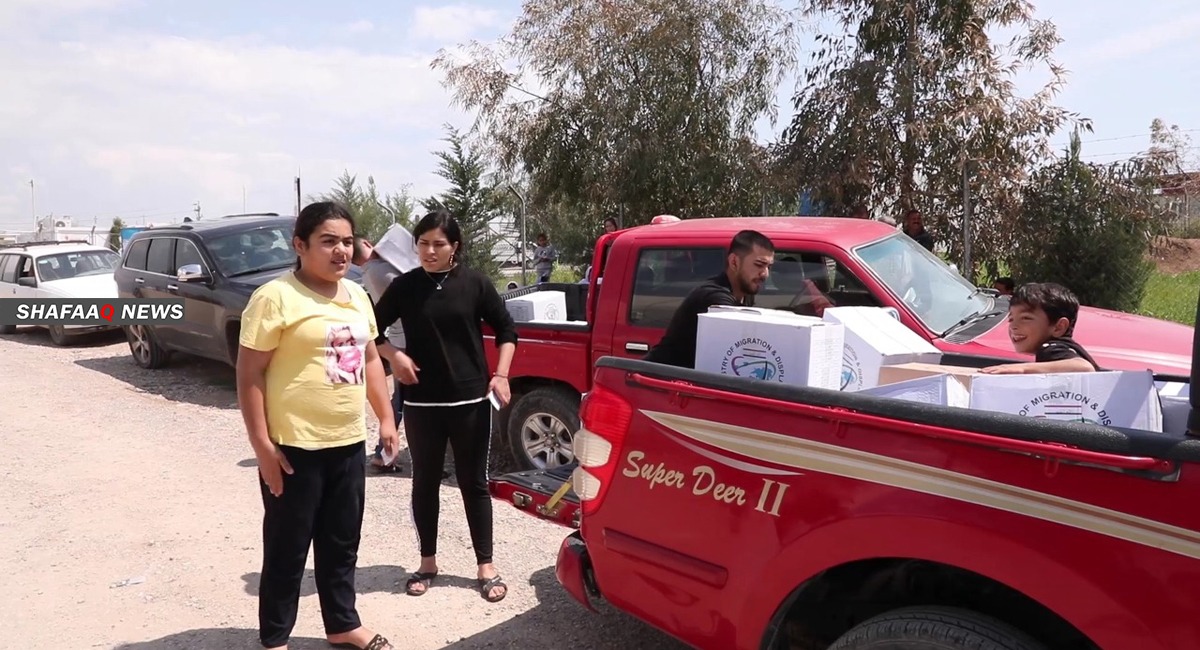 2020-07-24T16:08:52+00:00
Shafaq News / The Office of Kidnapped Yazidis in Duhok governorate said on Friday that "humanitarian aid has been distributed to the kidnapped who survived ISIS".
Hussein Koro, the chief of the office, said in a statement received by Shafaq news agency that "the office's responsibility is not only limited to trying to liberate the kidnapped people, but to provide them assistance as well", noting that "the campaign was launched last Thursday in cooperation and coordination with the Department of the Ministry of Displacement and Migration in Duhok".
He added, "The aid was delivered for more than 3500 individual and it included food, medical and household supplies, clothes for children and women, and other things'' pointing out that "the distribution of aid will continue until it reaches all the survivor victims."
It is noteworthy that in 2014, ISIS kidnapped thousands of Yazidis, most of them women and children, while invading Sinjar.
The Office of Kidnapped Affairs in Duhok managed to liberate more than 3000 Yazidis last years. Besides, ISIS killed thousands of others who were buried in more than seventy mass graves in Sinjar district and its surroundings.