A twinning agreement between Kurdistan and Spain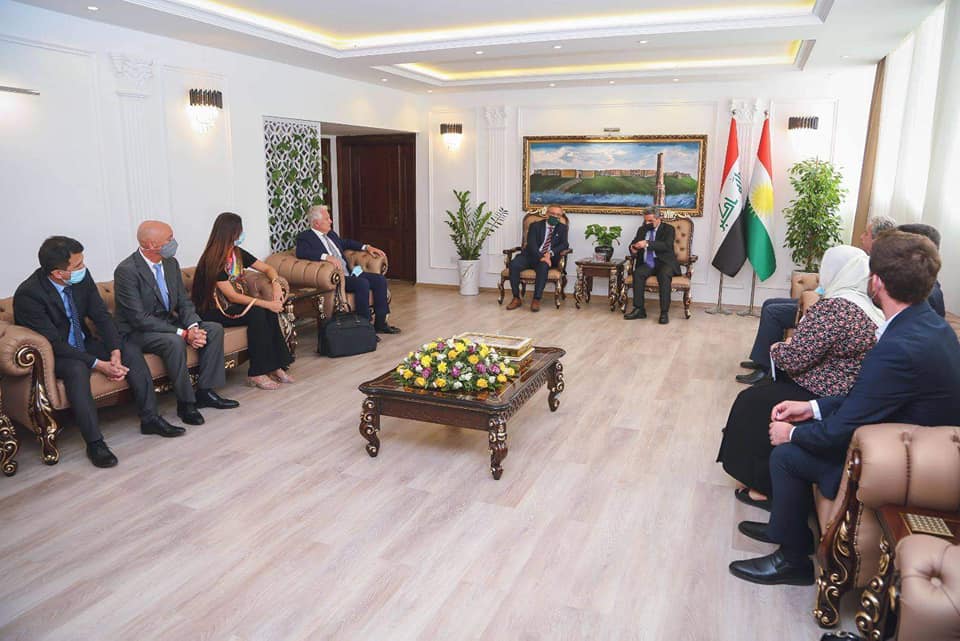 2020-09-20T15:05:13.000000Z
Shafaq News / On Sunday, the Spanish ambassador to Iraq suggested to consolidate relations between Erbil and the Spanish city of Malaga, while the governor of Erbil welcomed the proposal.
The governor of Erbil, Firsat Sofi, said, in a statement viewed by Shafaq News agency, that he received today the Spanish ambassador to Iraq, Juan Jose Escobar, indicating that he hoped that his visit to Erbil would lead to the consolidation of relations with Madrid.
According to the statement, the Spanish ambassador confirmed, through the honorary consulate in Erbil, the development of cultural relations between the two countries, wishing for their development in the economic, trade and investment fields.
The statement noted that the Spanish ambassador suggested signing a twinning agreement between Malaga and Erbil.
And the Erbil governor expressed welcomed the proposal, declaring that the administration of Erbil as an important economic and political center in Iraq is ready to provide all facilities for the economic and industrial development between the two sides.
Sofi added that the Erbil is ready to receive foreign investment in all fields.