UK to pay $576 million in deal with France to combat immigration boats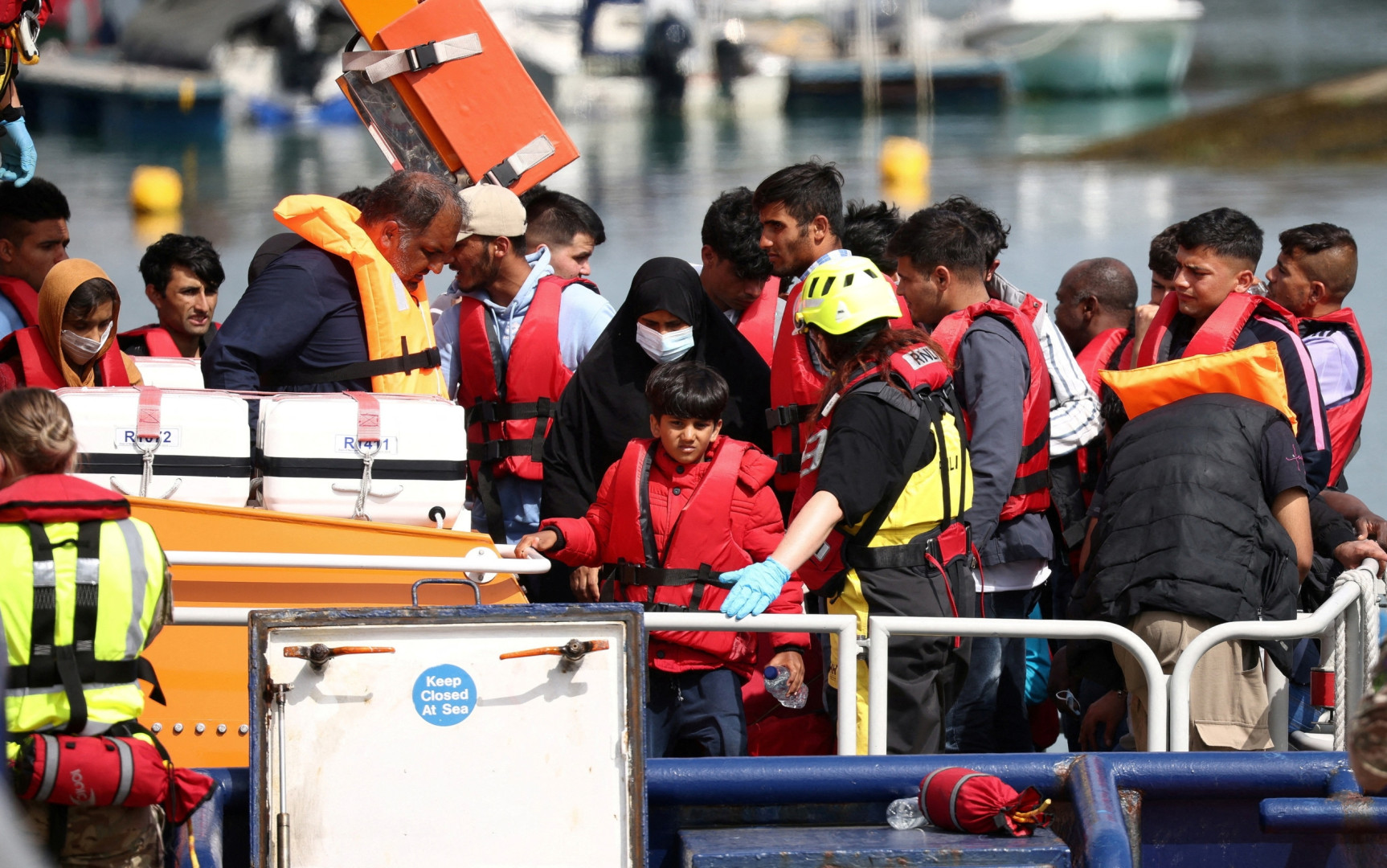 2023-03-11T11:11:55+00:00
Shafaq News/ Britain will pay France around 480 million pounds ($577 million) over three years to try to stop migrants travelling in small boats across the Channel as the two allies on Friday took a major step to end years of bickering in the post-Brexit era.
At a summit designed to rebuild ties, French President Emmanuel Macron greeted British Prime Minister Rishi Sunak with smiles and mutual back-slapping before they agreed to work more closely together.
Describing it as a "moment to reconnect", Macron told a joint news conference that relations had been strained by Britain's departure from the European Union.
Sunak said the time had come for a new relationship, an "entente renewed", a reference to the Entente Cordiale of the early 20th century that had smoothed over diplomatic relations between the European powerhouses.
"If we are honest the relationship between our two countries has had its challenges in recent years," Sunak said. "Today we have taken cooperation to an unprecedented level."
The two agreed to move forward on nuclear energy cooperation, reaffirmed their backing for Ukraine and vowed to strengthen inter-operability of their military forces, including through the development of future missiles and air defence systems.
But for Sunak, migration was the focus as he looks to tout the deal as another achievement after agreeing new terms with Brussels on Northern Ireland in February.
In office since October, he has made stopping small boats a priority after the number of migrants arriving on the south coast of England soared to more than 45,000 last year, up 500% in the last two years.
He has proposed new legislation to bar those arriving in small boats from claiming asylum, but for this he needs France's cooperation to intercept the boats and break the people trafficking rings behind the flow of arrivals from Afghanistan, Iran, Syria and others.
As part of the new deal, Britain will help fund a detention centre in France while Paris will deploy more French personnel and enhanced technology to patrol its beaches. Officers from both countries will also look to work with countries along the routes favoured by people traffickers.
A British official said London was contributing 30 million euros over three years for the detention centre, with the official adding that detained migrants would be sent back to their home country if it is safe, or to the last country they transited through if their home country is unsafe.
"We will develop operational needs and will reinforce coordination," Macron said, while adding that to go further and address the issue of whether migrants could be returned to France would require agreement across the whole bloc.
While the number of applications for asylum in the United Kingdom hit a 20-year high of nearly 75,000 in 2022, it is still below the European Union average. And many EU members are themselves at odds over how to handle migrants, and whether they should be returned to the first EU country they arrived in.
The meeting was the first summit of Europe's two biggest military and nuclear powers - both permanent members of the United Nations Security Council - in five years.
Ties between the two counties have been strained by Brexit, and were particularly difficult during the British premierships of Boris Johnson and Liz Truss, with Truss at one point declining to say whether Macron was a "friend or foe".
Sunak and Macron struck up a personal rapport at the COP27 summit in Egypt in November during their first face-to-face meeting, two weeks after Sunak became prime minister, with their warm relationship labelled "Le Bromance" in British newspapers.
The two former investment bankers, who offered each other Rugby Union shirts ahead of a crunch Six Nations match in London on Saturday, were accompanied by seven ministers on each side in Paris and met business leaders from both countries to deepen their economic relationship.
British energy supplier Octopus Energy said after the summit it would invest 1 billion euros ($1.1 billion) in the French green energy market over the next two years, while the countries signed two energy partnerships, emphasising nuclear power as a secure source of low-carbon energy.
"France and the UK are working together so that never again can the likes of (Russian President Vladimir) Putin weaponise our energy security," Sunak said.
With the ongoing war in Ukraine, it was also an opportunity for two of Kyiv's biggest backers to reaffirm their support.
Both leaders emphasised that for now it was imperative to ramp up military support for Ukraine and train its forces to give it an edge on the battlefield and put it in the best position for the day when talks to end the war begin.
"The priority is military," Macron said.