JOC reveals the details of the foiled terrorist plot in Kirkuk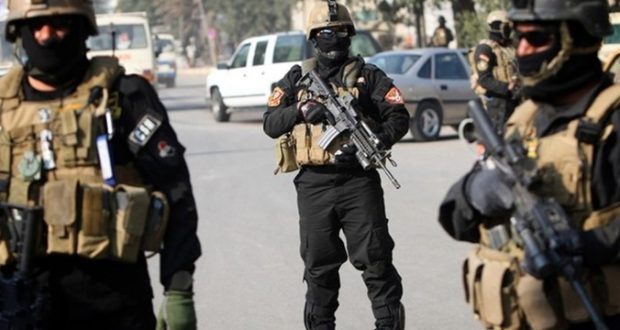 2021-04-12T12:14:35.000000Z
Shafaq News/ The Joint Operations Command disclosed the details of the terrorist plot thwarted earlier today, Monday, in Kirkuk.
The Command said in an After Action Review seen by Shafaq News Agency that the operation was carried out per the orders of the Deputy Commander of Joint Operations, stipulating "Augmenting the pressure upon the terrorist groups and executing preemptive operations against them ahead of the holy month of Ramadan."
The AAR said that the operation was carried out upon intel provided by the Intelligence of the advanced headquarters of the Joint Operations Command in cooperation with the Directorate of Security of Kirkuk.
The AAR added that arrestees detained by Kirkuk's Directorate of Security provided vital information about a group of seven ISIS operatives plotting terrorist attacks in Kirkuk during Ramadan.
Security forces obtained arrest warrants from the relevant authorities in accordance with the provisions of Article 4/Terrorism, budged a preemptive operation, apprehended the wanted terrorists, and handed them to the directorate.
Shafaq News Agency publishes below a roster of the defendants:
1- Maad Abdullah Ahmad Muhammad al-Obaidi, 1981, arrested in Kirkuk, Laylan district.
2- Ghassan Salem Sahoo Hussein al-Obaidi, 1991, arrested in Kirkuk, AltunKopru district.
3- Riyad Ibrahim Othman Muhammad Al-Obaidi, 1995, arrested in Kirkuk, Al-Nasr neighborhood.
4- Hazem Mahmoud Atiyah Hassan Al-Obaidi, 1984, arrested in Kirkuk, Kobani neighborhood.
5- Ali Ahmad Aziz Hussein Al-Obaidi), 1992, was arrested in Kirkuk, Tobzawa.
6- Muqdam Hatem Abdullah Muhammad Al-Obaidi, 2000, arrested in Kirkuk, Hay al-Askari district.
7- Dargham Hatim Abdullah Muhammad al-Obaidi, 1994, arrested in Kirkuk, Hay al-Askari district.