Iraqi security forces thwart terrorist Plot in Kirkuk, capture two prominent ISIS members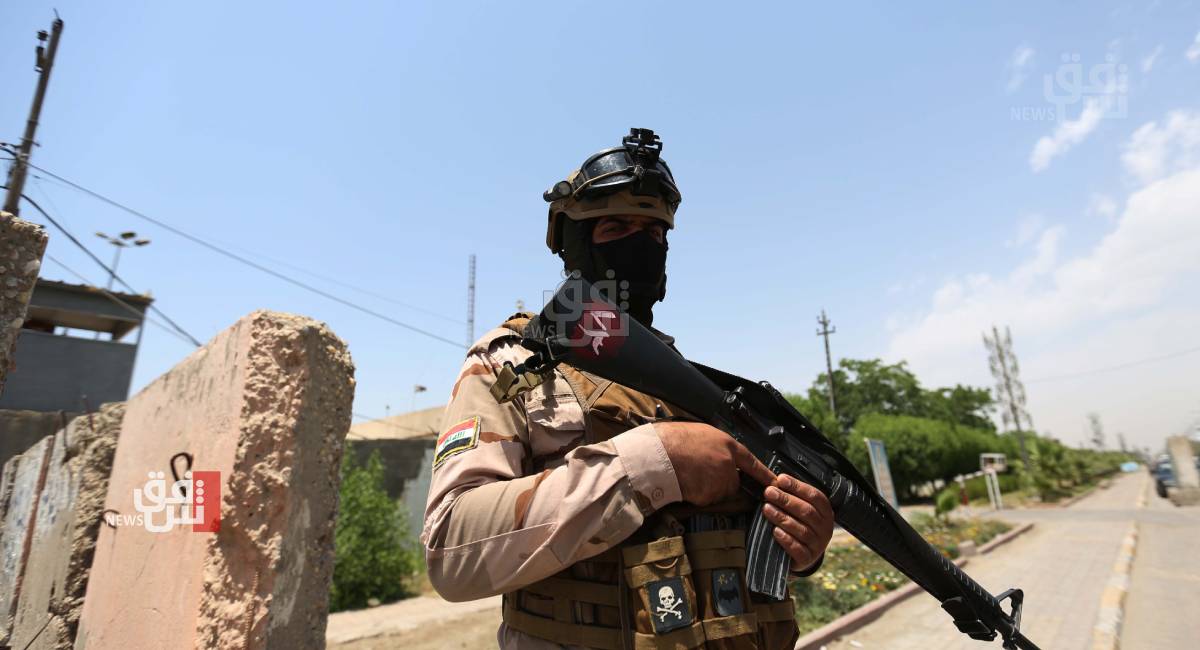 2023-04-22T13:27:31+00:00
Shafaq News/ Iraq's National Security Agency has foiled a "terrorist scheme targeting markets in Kirkuk" and apprehended two prominent ISIS militants, an official statement said on Saturday.
The Agency's operatives, in collaboration with the advanced joint operations headquarters and the provincial police, arrested a notorious terrorist, identified as "Abu Dujana", and his accomplice, in a complex intelligence and field operation.
The detainees confessed to their sinister intentions of targeting civilians and security forces in the province via a series of explosions in crowded markets in a bid to destabilize the security and spread chaos.
"However, the vigilance of the security forces prevented the realization of these nefarious plans," the statement said.
Notably, "Abu Dujana," who recently renewed his allegiance to ISIS, had previously carried a bomb attack targeting police patrols, killing an officer. He was also responsible for establishing a hideout for a terrorist cell in the Leilan sub-district of Kirkuk.
Colonel Jalil Mam Faiq, commander of the 3rd battalion of the 3rd Peshmerga brigade, revealed that the terrorists are forced to move through the outskirts, and some neighborhoods of, Jalawla and the periphery of Qara Tapa in the northeast of the Diyala province in order to escape the aerial and missile bombardment of the security forces.
The commander said that ISIS members leave their strongholds in northern Jalawla and roam the areas and neighborhoods of Jalawla, 70 km northeast of Baqubah, and the peripheries of Qara Tapa (113 km northeast of Baqubah) during the night to avoid any airstrikes or missile attacks targeting their hideouts.
Mam Faiq confirmed to Shafaq News Agency that security authorities are aware of the movements but are yet to address them. The commander attributed "the lack of reporting on them by locals to fears of threats and the existence of some enclaves that collaborate or sympathize with terrorists."
The territory northern Jalawla, including al-Islah basin, Sheikh Baba, the Jalawla border, and Qara Tapa, continue to harbor ISIS strongholds and hideouts due to the rugged geographical terrain and vast agricultural extensions.
Since the Peshmerga's withdrawal from their sectors following the October 2017 events, the areas between Jalawla, Qara Tapa, and the Khanaqin outskirts bordering the Kurdistan region have witnessed continuous attacks and incidents.