Iraqi Security Forces Conduct Large-Scale Operations Against ISIS in Border Areas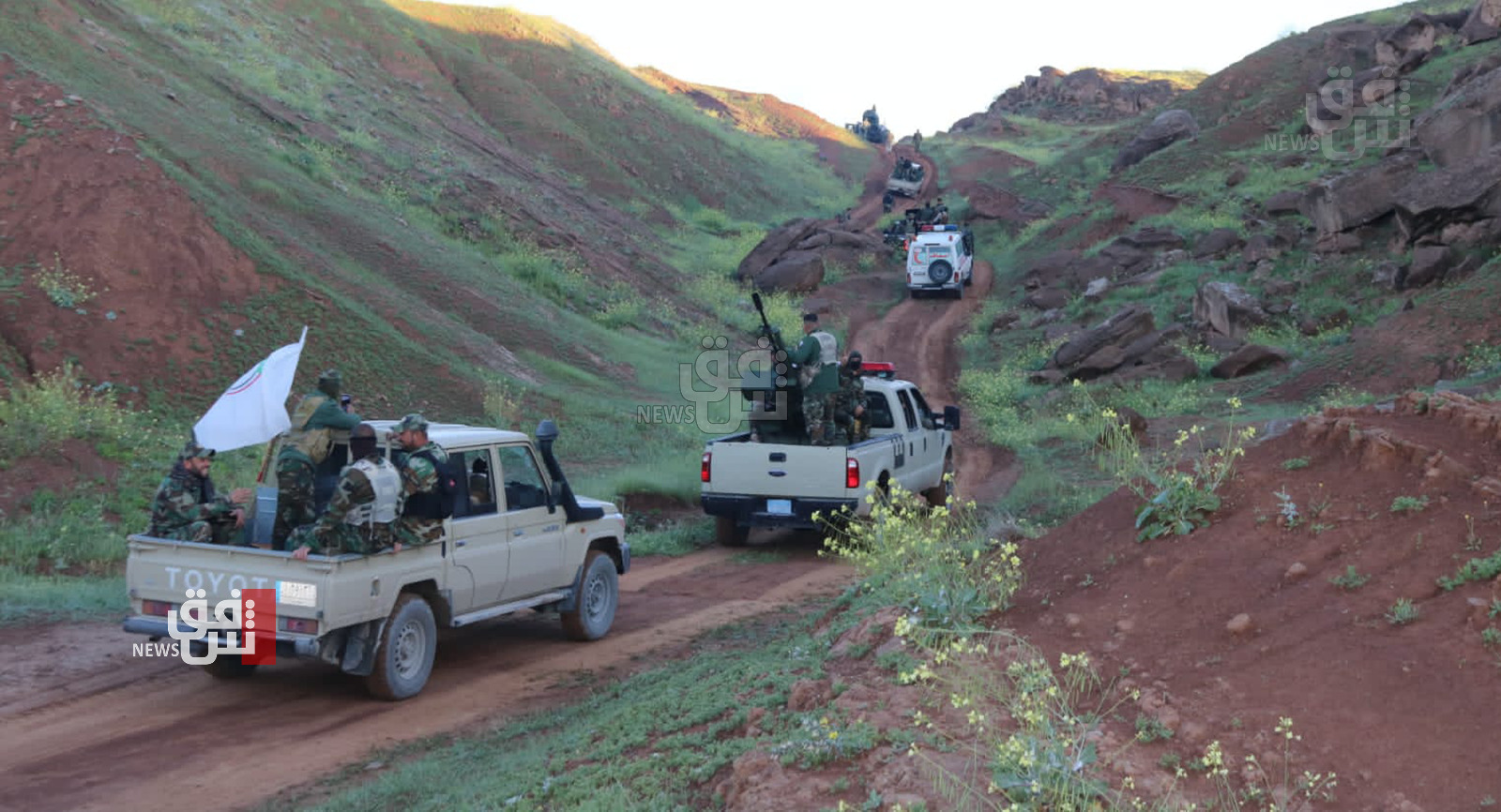 2023-03-18T16:16:29.000000Z
Shafaq News/ Iraqi security forces and the Popular Mobilization Forces (PMF) conducted large-scale operations on Saturday in border areas between Saladin and the Kurdistan Region. In contrast, the Peshmerga forces formed a "blocking line" to track down ISIS members.
The operations aimed to track down and apprehend ISIS members carrying out attacks in the region, particularly in the northern and western parts of Iraq.
According to Atef Al-Najjar, assistant commander of the PMF's 52nd Brigade, the operations destroyed ten ISIS guesthouses and confiscated various equipment, ammunition, and weapons. In addition, military engineering units also removed several explosive devices planted by ISIS.
The operations were launched in retaliation for the recent kidnapping and killing of a shepherd who was a security forces member.
Meanwhile, Col. Hakim Karim Saati, commander of the 17th Brigade in the Peshmerga, announced the formation of a blocking line through patrols to track down fleeing ISIS members. At the end of the security operations, no cases of infiltration or penetration of the blocking lines were recorded.
Despite significant gains made by Iraqi security forces, with the support of the international coalition against ISIS, the group remains active in some areas of Iraq.
The ongoing conflict in neighboring Syria also complicates efforts to eradicate the group in Iraq.