Iraq to Repatriate ISIS Families, Aims to Counter Extremism Among 20,000 Minors in Al-Hol Camp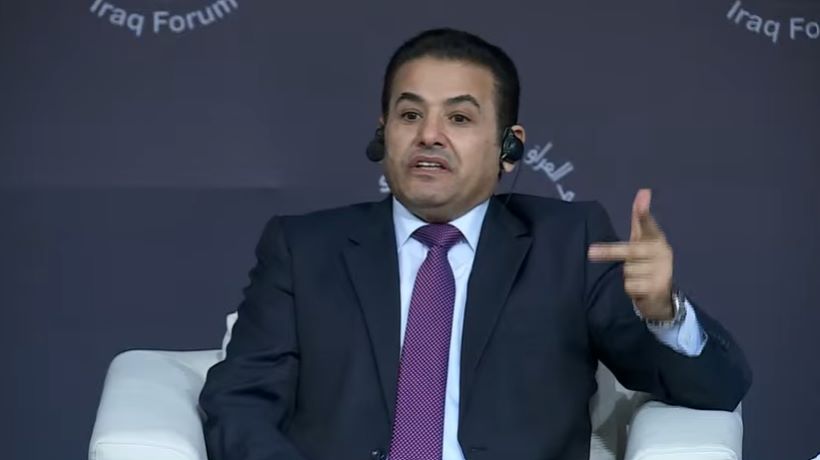 2023-05-04T13:23:10+00:00
Shafaq News/ Iraq's National Security Advisor, Qasim al-Araji, affirmed on Thursday the federal government's unwavering commitment to repatriate, rehabilitate, and reintegrate Iraqi families with links to ISIS, currently residing in northeastern Syria's al-Hol camp.
Al-Araji emphasized the importance of rescuing over 20,000 minors from the grip of extremist ideologies by evacuating them from the camp.
Speaking at the Iraq Forum in Baghdad, al-Araji said al-Hol as a predominantly security-focused camp, accommodating nearly 7,000 Iraqi families, a comparable number of Syrian families, and approximately 10,000 foreign "jihadists."
He characterized the camp as a "ticking time bomb," considering the presence of more than 20,000 vulnerable minors and numerous female victims.
The Iraqi government is actively working to address the situation in al-Hol camp. Al-Araji shed light on the repatriation of nine large groups of ISIS families, with the majority reintegrated into their original communities.
He emphasized the irrevocable nature of the decision to repatriate these families, asserting the necessity of safeguarding children and female victims.
Al-Araji assured that repatriated individuals wanted by the security forces would face legal proceedings. However, those who successfully engage with the reintegration program and transition into ordinary citizens would be granted the opportunity to lead normal lives.
The National Security Advisor revealed that approximately 600 families have returned to their regions from Al-Hol camp without any complaints lodged against them. Al-Araji underscored the urgent need to rehabilitate the camp's most susceptible population segment, consisting of over 20,000 individuals under the age of 18.
"We must commence the rehabilitation process with the most vulnerable, representing over 20,000 individuals under the age of 18," concluded al-Araji.