Iraq's Parliament votes on the 2021 budget, dissolving itself in October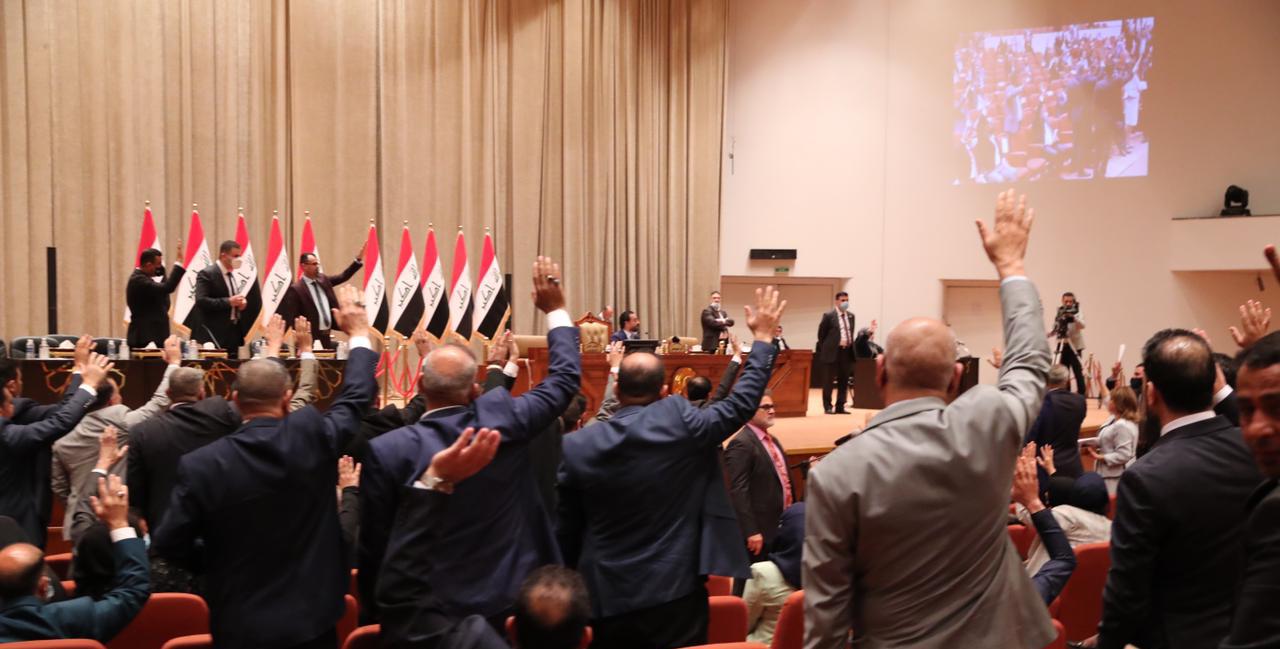 2021-03-31T20:43:18.000000Z
Shafaq News / After months of political tensions, the Iraqi parliament voted, on Wednesday on the 2021 federal budget law with a deficit of more than 28 trillion dinars.
Based on the new budget, the revenues amounted to more than 101 trillion Iraqi dinars, compared with 106 trillion dinars in 2019, while expenditures were estimated at 129 trillion dinars.
The budget specified the price of a barrel of oil at $45 (1,450 dinars per dollar.)
The Parliament also voted on 12.67 % as the Kurdistan Region's share of budget (about 10 trillion dinars.)
The Iraqi Parliament voted also to dissolve itself on the 7th of October to conduct the early elections on October 10, 2021.