Death toll of Hamdaniya fire rises to nearly 100: official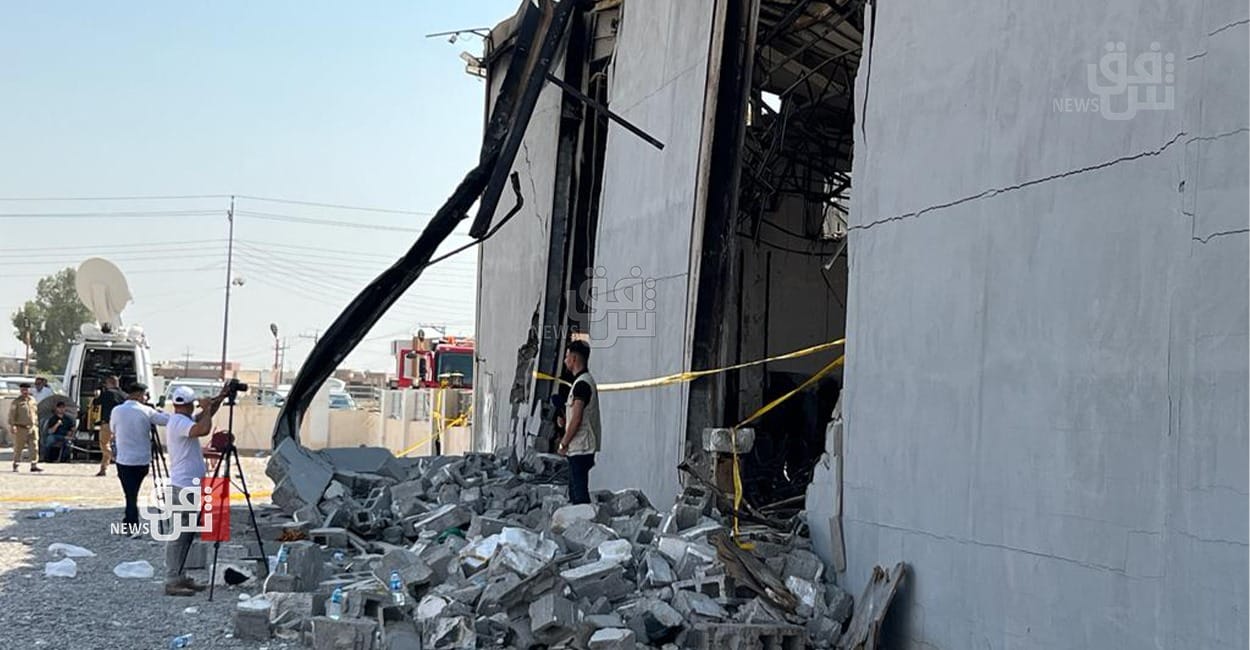 2023-09-28T12:53:07+00:00
Shafaq News/ The Nineveh Governorate Health Department on Thursday said the death toll of the Hamdaniya tragic fire continues to rise, now reaching nearly 100 individuals.
Dr. Bashar al-Jader, a spokesperson to the Nineveh Health Department, confirmed to Shafaq News that the death toll has increased to 98 victims after the recording of new fatalities among the officially registered injured persons at the forensic medicine department in Mosul.
Earlier this week, a huge fire broke out inside a wedding hall in the Hamdaniya district, east of Mosul, leading to dozens of deaths and injuries.
Iraqi security authorities had previously reported over 200 individuals in casualties due to the fire incident, with many wounded being transferred to hospitals in the Kurdistan region.
Earlier today, Iraqi government decided to form a committee to compensate the victims' families, allocating 10 million Iraqi dinars for the deceased and 5 million Iraqi dinars for the injured.