A war mine claims lives of siblings in Basra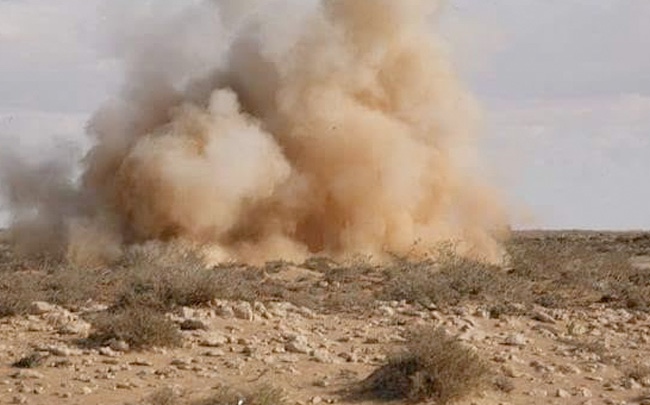 2023-09-11T19:40:21+00:00
Shafaq News/ A local source in Basra Governorate reported that two siblings were killed in a blast of a war mine left for the former Iraqi regime.
The source told Shafaq News Agency that two children, an 8-year-old boy and his 5-year-old sister, tragically lost their lives in the blast. Their third sibling, a 6-year-old boy, was gravely injured and is currently in critical condition.
Security forces secured the area and initiated an investigation. The children's bodies were transported to the forensic medicine facility to complete the required legal procedures. In contrast, the injured child was rushed to the nearest hospital for urgent medical treatment.
The former Iraqi regime of Saddam Hussein planted millions of landmines throughout the country during the Iran-Iraq War (1980-1988) and the Gulf War (1991). These mines are still a danger to Iraqi civilians today.
The exact number of landmines remaining in Iraq is unknown, but estimates range from 10 to 20 million. The mines are scattered across all of Iraq, but they are most concentrated in the northern and western parts of the country. These areas are also home to some of the most vulnerable populations in Iraq, including internally displaced people and refugees.
The United Nations Mine Action Service (UNMAS) estimates that it will take at least 20 years to clear all Iraq's landmines. The UNMAS works with the Iraqi government and other organizations to clear the mines, but the work is slow and expensive.
In addition to landmines, there are an estimated 2.6 to 6 million unexploded bombs in Iraq. These bombs are a legacy of the Gulf War and the US-led invasion of Iraq. The unexploded bombs pose a similar threat to life and limb as landmines.