PEG Company Unveils Details of Development Road Project Benefitting the Entire Region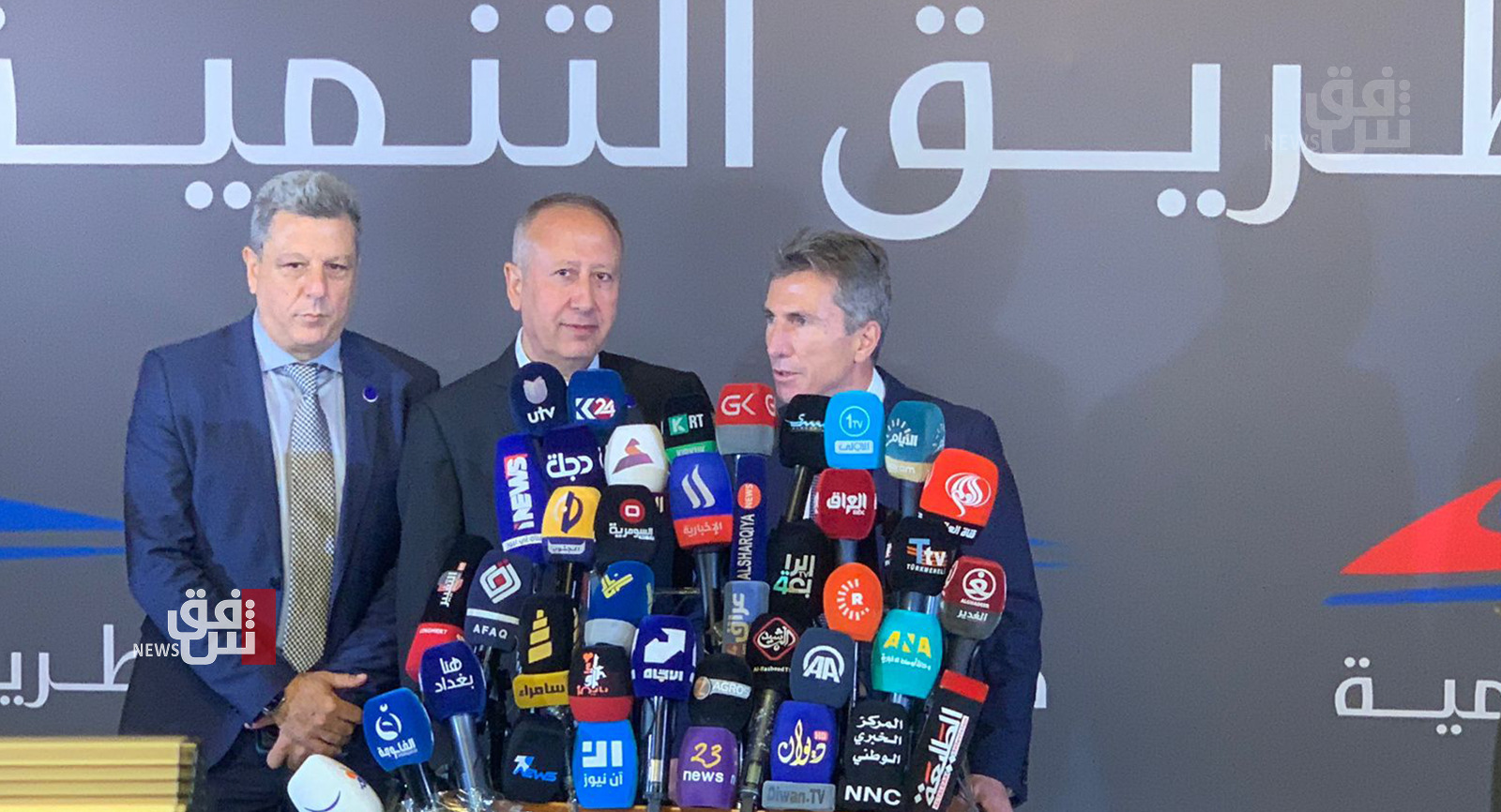 2023-05-27T17:34:37+00:00
Shafaq News/ On Saturday, Progetti Europa & Global S.p.A. (PEG), the company responsible for designing the Development Road project, provided further clarification on its specifics and features, emphasizing its potential benefits for all countries in the region, beyond Iraq alone.
During a press conference, Bruno Triggata, Vice President of PEG, highlighted the project's foundation on terrain data and the completion of the pre-feasibility study for the Al-Faw Grand Port project.
Triggata stated that the project presents a significant opportunity for the people of Iraq, as it will contribute to the revitalization of the Iraqi economy, foster the growth of the commercial and economic sectors, promote renewable energy, and facilitate the efficient transportation of goods from the south to the north at reduced time and cost.
The design of the joint transportation route for passengers and goods outside urban areas was emphasized, underscoring that the project benefits all countries in the region, not just Iraq. The Development Road Conference concluded in Baghdad with the participation of transportation ministers or their representatives from Saudi Arabia, Iran, Turkey, Jordan, Syria, the United Arab Emirates, Kuwait, Qatar, and Oman. Representatives from the European Union and the World Bank were also present.
During the conference, the Prime Minister emphasized the significance of the Development Road project and its current and future importance. Furthermore, he highlighted the interconnectedness and economic integration among regional countries and strengthened partnerships and benefits through the project and related initiatives.
Discussions among the participating delegations focused on the implementation steps and the translation of leaders' understandings into a comprehensive roadmap for initiating development projects associated with the Development Road. In addition, the importance of the project at the regional level was emphasized, along with the need to strengthen partnerships, promote economic integration, and establish platforms for effective economic development.
Topics covered included infrastructure, diversification, transportation, industry, agriculture, renewable energy, and investments in airports, high-speed trains, and road networks. The integration of the Development Road with regional ports, feasibility studies, advisory body collaboration, implementation timelines, financial returns, and detailed data was also discussed.
The Development Road conference concluded by forming technical committees to establish a comprehensive vision for the participation of brotherly and friendly countries in this vital strategic project.