Oil continues to decline with the outbreak of Covid-19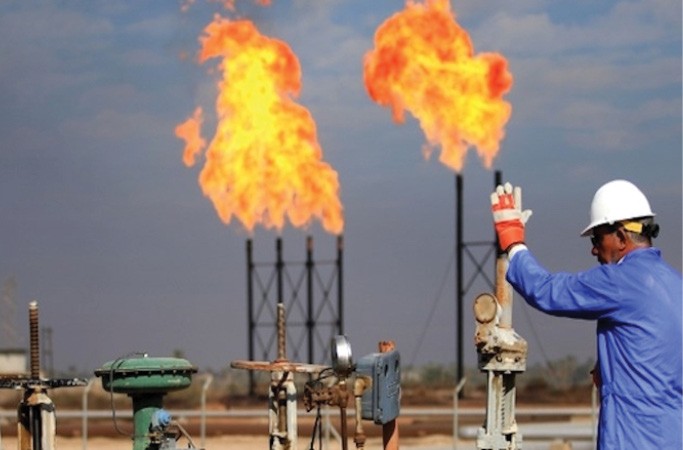 2020-09-24T07:03:24.000000Z
Shafaq News / Oil prices declined on Thursday, affected by fears of a slowdown in the US-economic recovery with the continuing outbreak of Covid-19, while a renewed wave of Coronavirus cases in Europe led to the re-imposition of travel restrictions in several countries.
Concerns about demand and the economic outlook due to the resurgence of the Coronavirus have pushed the dollar higher as investors switch to safer assets, adding to pressure on oil prices.
US West Texas Intermediate (WTI) crude futures were down 28 cents, or 0.75%, to $ 39.64 a barrel at 4.45 GMT, while Brent LCOc1 futures were down 21 cents, or 0.50%, to $ 41.50 a barrel.
Both benchmarks rose slightly on Wednesday after government data showed that US crude and fuel stocks fell last week. Gasoline stocks fell more than expected, dropping by 4 million barrels, and distillate stocks posted a surprise drop of 3.4 million barrels.
However, fuel demand in the United States remains weak as the pandemic restricted travel. Government data showed that the average demand for gasoline in four weeks was 8.5 million barrels per day last week, down 9% from the previous year.
Prices fell after data showed business activity in the United States slowed in September, US Federal Reserve officials announced concerns about the recovery of the recovery, and Britain and Germany imposed restrictions to stem new infections with the Coronavirus - all factors affecting the outlook for fuel demand.
"Consumption expectations are mounting concerns with the return of COVID-19 restrictions in Europe, and the Fed's hustle and bustle for more US fiscal stimulus, undermining the global recovery, the backbone of the oil price recovery."
On the supply side, the market remains concerned about the resumption of exports from Libya, although it is unclear how quickly it could increase its size. The Libyan National Oil Corporation is seeking to increase production to 260,000 barrels per day by next week.