OPEC Chief Is 'Cautiously Optimistic' on Global Economy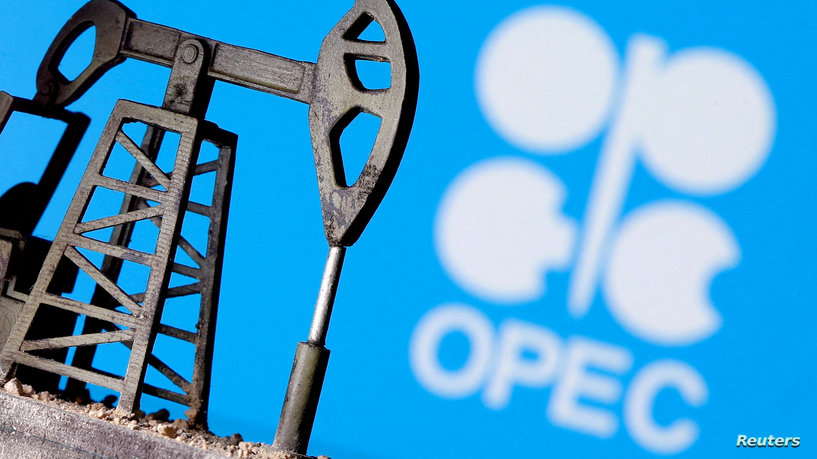 2023-01-17T14:25:28+00:00
Shafaq News/ OPEC's top official said he's "cautiously optimistic" about the outlook for the global economy, as a recovery in oil demand in China is tempered by signs of fragility elsewhere.
"We're seeing signs of green" as Beijing ends Covid-related lockdowns, OPEC Secretary-General Haitham Al-Ghais said in an interview with Bloomberg Television at the World Economic Forum in Davos on Tuesday. "We are optimistic, but we are cautiously optimistic."
Oil prices have had a shaky start to 2023 as traders assess whether China can successfully reopen its economy after almost three years of strict anti-virus measures. While travel is resuming, the country has had to deal with a surge in new Covid cases.
The Organization of Petroleum Exporting Countries and its partners, a 23-nation alliance known as OPEC+, announced significant production cutbacks last year to prevent crude markets from tipping into surplus. The coalition is prepared to do "whatever it takes" to keep markets balanced this year, Al-Ghais said.
A panel of key OPEC+ ministers will hold a monitoring meeting to assess market conditions on Feb. 1, but it's too early to say what they might decide, Al-Ghais said. Wall Street sees scope for an oil-price rally, with Goldman Sachs Group Inc. seeing China as part of a "bullish concoction" for commodities in 2023.
"We have a tale of two different markets," Al-Ghais said.
"The economy and the potential slowdown is still the biggest concern on everybody's mind" for advanced economies, but that is countered by accelerating growth in Asia, he said. "I see green somewhere out there — maybe not now but in a couple of months."
Al-Ghais said it's premature to say if OPEC+ needs to respond to potential supply losses in fellow member Russia, which is being squeezed by international sanctions on its oil exports following the invasion of Ukraine.
The OPEC+ decision last year to reduce output has bolstered its spare capacity, but the rest of the industry needs to spend more to meet future demand, Al-Ghais said. The long-term outlook for oil use remains positive, and $12.1 trillion of investment in new supplies will be needed over the next two decades