Iraq to raise its production capacity to 280,000 barrels/day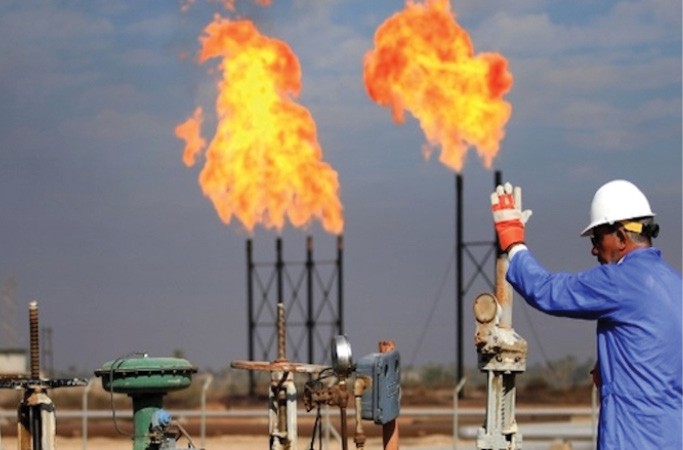 2020-09-06T12:31:01+00:00
Shafaq News / Oil Minister, Ihsan Abduljabbar announced today, Sunday, that the ministry is planning to raise the production capacity of Baiji refineries to 280,000 barrels/day.
Abduljabbar said in a statement received by Shafaq News agency, "the ministry's plans aim to increase production from northern refineries to 280,000 barrels per day", stressing, "in the light of the decline in oil prices and the difficulties facing the Iraqi economy, the ministry is relying on Refining, gas, and petrochemical industries, which are considered an economic pillar to sustain and enhance national development".
Abduljabbar added that the ministry is also seeking to increase production in Al-Qayyarah refinery, pointing out that he had instructed to add a new production unit with a capacity of 70 thousand barrels per day.
For his part, Undersecretary for Liquidation Affairs Hamid Yunus said, "the production capacity of the northern refineries currently exceeds 75 thousand barrels per day, and it is hoped that it will reach 120 thousand barrels per day by the end of this year".
The General Director of the Northern Refineries Company, Qassem Abdel-Rahman, stressed the need to implement rehabilitation projects for all refineries, work to increase the production and improve the quality of oil products.
It is noteworthy that the Baiji refinery was destroyed during the war between the Iraqi forces and ISIS terrorist organization.