Iraq's central bank to curtail international transfers in 2024, governor says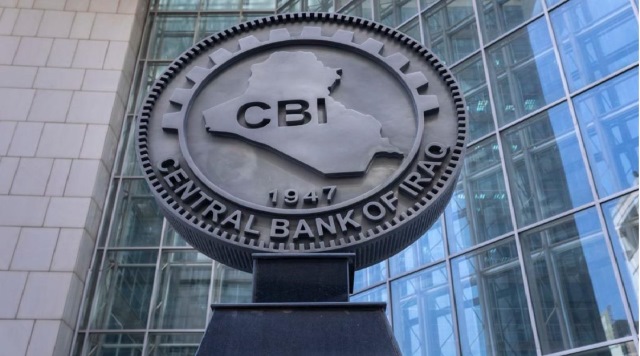 2023-09-24T15:46:40+00:00
Shafaq News/ The Central Bank of Iraq is set to abandon international transfers in the coming year, focusing on domestic transactions conducted in the Iraqi dinar, announced the Bank's Governor, Ali Mohsen Al-Alaq, on Sunday.
The policy change, exempting funds allotted for travelers, comes amid efforts to streamline and enhance the country's financial operations.
Al-Alaq confirmed that transfers through correspondent banks accounted for 60% of the total (outside the Central Bank's electronic platform) with a realization rate exceeding 95%.
The shift was precipitated by an agreement between the Iraqi and the U.S. Federal Reserve Banks, aligning Iraq with global banking standards that centralize oversight and regulation.
"This initiative is part of a phased effort to open direct communication channels for Iraqi banks with their foreign counterparts in correspondence and trade exchanges," Al-Alaq stated in a meeting with bank officials.
He said that the ongoing process will help initiate transfer channels in various currencies, including the Emirati Dirham, Turkish Lira, Indian Rupee, and the Euro.
Al-Alaq attributed the control over general price levels and a reduction in inflation rate to the majority of traders entering official transfer channels, stabilizing the dollar at a rate of 1320 dinars. He emphasized that the black market rate is not a suitable indicator as it pertains to cash transactions for non-essential operations, not designated for legitimate trading purposes.
The new foreign transfer and dollar sale system, according to Al-Alaq, offers comprehensive risk protection for all transaction parties, and aligns with anti-money laundering and counter-terrorist financing laws. "It lays an essential foundation for direct relations between Iraqi banks and globally accredited banks, receiving international acknowledgment and praise."
According to the Central Bank's statement, the meeting also explored the establishment of "Riyada Bank." It will serve as a window for those eager to launch small production and commercial projects, contributing to local economic development and reducing unemployment with direct support from the Central Bank, in sync with the Prime Minister's vision and directives.