Iraq's PM calls German companies to invest in Iraq in various fields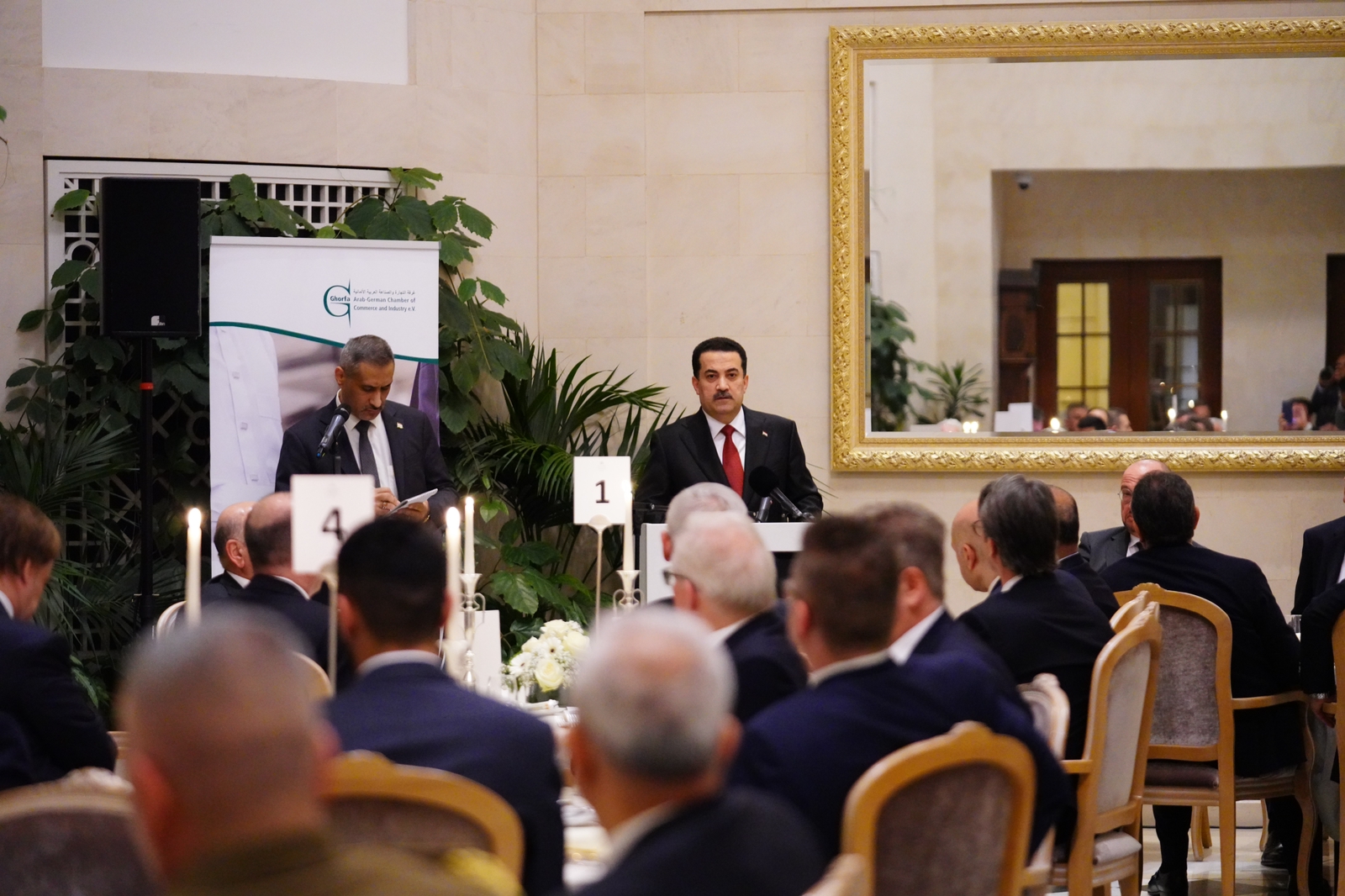 2023-01-12T20:44:57.000000Z
Shafaq News/ On Thursday, the Arab-German Chamber of Commerce hosted Iraqi Prime Minister Mohammed S. Al-Sudani and German companies representatives in Berlin.
In his remarks, the Iraqi Prime Minister expressed Baghdad's desire for more participation of German companies in the reconstruction and development of infrastructure in the country, as "Iraq trusts German companies due to their experience, high efficiency, and global reputation."
"The Iraqi government seeks to identify the challenges facing the investment projects in Iraq to place them on the right course that is consistent with international standards."
Concerning the companies operating in Iraq, Al-Sudani pointed out that the government endeavors to remove obstacles, provide the necessary facilities, reduce bureaucracy, and streamline procedures for investors.
"The government has made it easier to grant entry visas to investors directly at the Iraqi border crossings (land, sea, and air) for investment purposes. "
He invited German companies to invest in Iraq in various fields, especially in renewable energy, gas, and petrochemical projects.
"We urge German companies to actively participate in joint exhibitions and conferences, which will represent a roadmap for the work of German companies in Iraq."
Al-Sudani revealed that the Iraqi cabinet seeks to establish airline transport between Baghdad and Berlin, and the rest of the Iraqi and German cities, to "enhance trade, investment, and tourism ties between the two countries."
"We attach great importance to the participation of Iraqi private sector companies in projects implemented by German companies and seek to forge investment partnerships between the two sides, to achieve and sustain the strategic partnership."
Al-Sudani also called for activating tourism by sending tourist groups to visit archaeological and tourist attractions in Iraq.
Earlier today, Iraq's Prime Minister arrived in German on an official visit.
In a press conference before his embarkment, al-Sudani said that a coordinated action plan between both sides preceded the "unprecedented" visit.
The visiting delegation is expected to sign a memorandum of understanding that includes a promising plan to prop up Iraq's electricity sector in cooperation with Germany's Siemens and essential proposals for investments in associated gas.
It is scheduled for Al-Sudani to meet Chancellor Olaf Scholz on Friday.